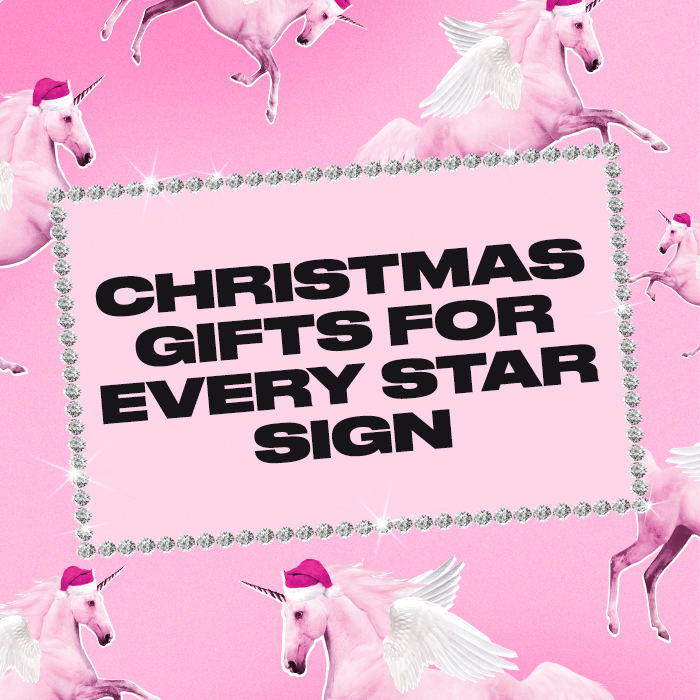 Match your mood!
Christmas Gifts For Every Star Sign
For the one who is obsessed with their star sign…
Whether you're Christmas shopping for your bestie, secret Santa or just want to send a clue to your loved ones as to what you'd like as a present come the big day. Today we are sharing Christmas gifting inspo as based on your star sign!
SAGITTARIUS (NOVEMBER 22-DECEMBER 21)
Ensure to take a second for yourself this festive season, Sag.
Serve major looks easily whilst staying snug with these PLT Pink Striped PJ's.
Best believe they are more than worthy for the 'gram!
PRETTYLITTLETHING Baby Pink Long Striped Satin PJ Set
CAPRICORN (DECEMBER 22-JANUARY 19)
New goals for the new year? Why not begin with a one line a day journal.
Look back through the pages throughout the year and prepare to be proud of yourself!
Natural One Line A Day Journal
AQUARIUS (JANUARY 20-FEBRUARY 18)
We know you love your zodiac doll so why not shout about being an Aquarius with this candle. Such a vibe!
PISCES (FEBRUARY 19-MARCH 20)
Plans on the cards Pisces? Serve ultimate style with a on-trend LBD.
This structured fit is set to be this season's most sought after.
Black Velvet Underbust Corset Detail Long Sleeve Bodycon Dress
ARIES (MARCH 21-APRIL19)
Ok Aries, you deserve those new hair feels!
We know you have a busy agenda so switch up your look easily with the two in one Molly Mae waver.
A style to suit no matter what your social plans.
Beauty Works x Molly Mae Limited Edition Waver
TAURUS (APRIL 20-MAY20)
You're all about the details Taurus and we are all for it. From your personal life to your style.
Add the perfect finishing touch to your look with a chic gold hoop. Show up. Show off.
Real Gold Plated Chunky Twisted Hoop Earrings
GEMINI (MAY 21-JUNE 20)
Forever on the go? We got you Gemini.
Stay aligned and start your day right with a coffee (to takeout obvs).
Aim high goal getter!
PRETTYLITTLETHING Pink Plastic Tumbler
CANCER (JUNE 21-JULY 22)
Make this Christmas the cosiest ever with a cute new candle. Home goals incoming…
LEO (JULY 23-AUGUST 22)
Flaunt it this season, Leo. Give your make up and upgrade and create major make up looks. Be bold. Be you.
Morphe 35x Big Primpin' Artistry Eye Shadow Palette
VIRGO (AUGUST 23-SEPTEMBER 22)
Ok Virgo, this season is looking busy AF for you.
You're going to need a few chill days come Jan so why not do them in style?
Kick back with comfy joggers that are more than suitable to wear for the essential snack run!
PRETTYLITTLETHING Recycled Grey Badge Detail Oversized Wide Leg Joggers
LIBRA (SEPTEMBER 23-OCTOBER 22)
Have patience Libra, this could be the perfect time to prioritise balance in your life.
Why not venture into crystals? Focus on those affirmations and know things will work out for you.
Psychic Sisters Love Crystal Set
SCORPIO (OCTOBER 23-NOVEMBER 21)
You're known for your sass Scorpio so why not simply own it? Let's face it. You're flawless exactly how you are.
Check out your December Horoscope here!