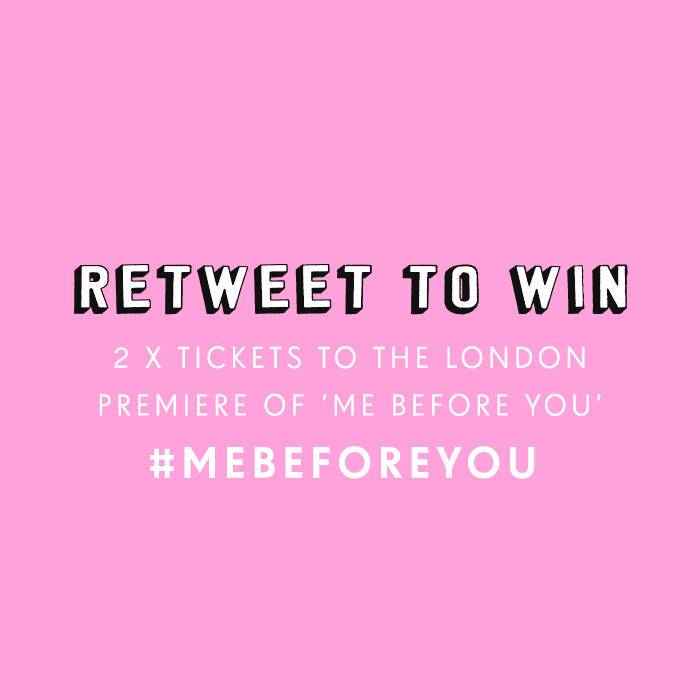 On 3 June, witness the romantic movie event of the summer when ME BEFORE YOU, the eagerly anticipated adaptation of the best-selling novel by Jojo Moyes, is released in cinemas. Ahead of the film's arrival, we have a pair of tickets to the ME BEFORE YOU premiere in London at Curzon Mayfair on 25 May to giveaway to one lucky winner.
Oftentimes you find love where you least expect it. Sometimes it takes you where you never expected to go…
Louisa "Lou" Clark (Clarke) lives in a quaint town in the English countryside. With no clear direction in her life, the quirky and creative 26-year-old goes from one job to the next in order to help her tight-knit family make ends meet. Her normally cheery outlook is put to the test, however, when she faces her newest career challenge. Taking a job at the local "castle," she becomes caregiver and companion to Will Traynor (Claflin), a wealthy young banker who became wheelchair bound in an accident two years prior, and whose whole world changed dramatically in the blink of an eye. No longer the adventurous soul he once was, the now cynical Will has all but given up. That is until Lou determines to show him that life is worth living. Embarking together on a series of adventures, both Lou and Will get more than they bargained for, and find their lives—and hearts—changing in ways neither one could have imagined.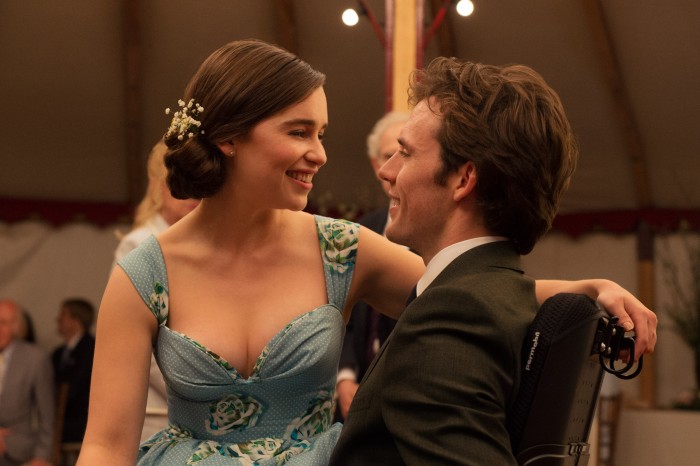 ME BEFORE YOU will arrive in cinemas on 3 June.
Simply head over to our @OfficialPLT Twitter to enter:
© 2016 Warner Bros. Entertainment Inc. and Metro-Goldwyn- Mayer Pictures Inc. All Rights Reserved.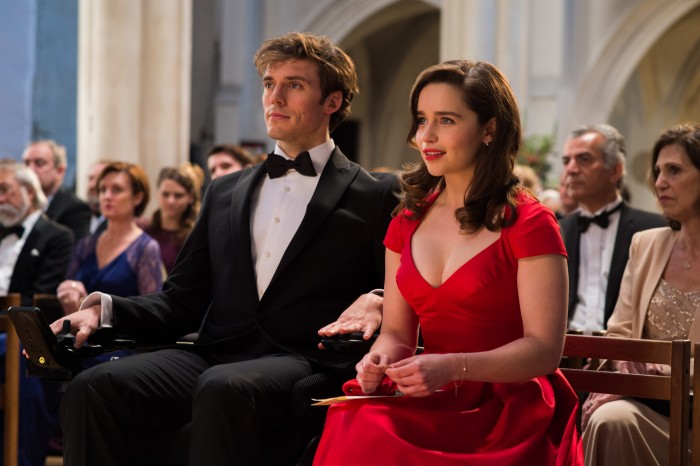 Terms & Conditions:
• Competition will close at 23.59 BST 18th May 2016.
• Open to UK residents only.
• PrettyLittleThing.com is the competition promoter.
• Prize for the winner is two (2) tickets (one (1) for the Competition Winner and one (1) for his/her guest ("Guest")) to attend the UK premiere of Me Before You, taking place at the Curzon Mayfair, on 25/05/2016 at 18:15:00 BST (the "Premiere");
• If the Competition Winner is under the age of eighteen (18), his/her Guest must be aged eighteen (18) years or over.
• The Competition Winner and Guest will not be admitted to the Premiere without a ticket or after the Premiere begins.
•  The winner will be chosen at random and will be contacted via Twitter for their name, email address and contact number for prize fulfilment and may be passed to a third party provider for prize arrangement.
• The winner will then be notified of further details re: the screening of Me Before You. The winner's name and town may be posted across PrettyLittleThing's owned social and online channels, and email communication.
• The winner must respond accepting the prize by 10am on Friday 20th May. Failure to respond by this time will result in their prize becoming void and the editor will have the option to pick another winner from the pool of entrants.
• Inability to attend on this date immediately forfeits the prize and a new winner will be selected.
• Our decision is final and no correspondence will be entered into in regards to the prize.
• Travel and accommodation is not included.
• Winner and his/her guest must meet movie certification criteria.
• In the unlikely event that the premiere is cancelled, no alternative prize will be available. Confirmed talent appearances at the premiere are subject to availability and may change prior to event
• Prize winners may be required to take part in reasonable post-competition publicity for Warner and may be filmed, photographed or otherwise recorded by Warner or other third parties for publicity and he/she consents to the use of his/her personal data for such purposes
• Prize winners may be required to sign a Prize Acceptance Form before the Prize is awarded. If a Prize winner is under the age of 18 years, a parent or guardian may be required to sign a Prize Acceptance Form before the Prize is awarded
• There is no cash alternative to Prizes which are subject to availability, non-transferable, non-negotiable and non-refundable. Prizes may not be sold, offered for sale or used in connection with any other competition or promotion by the Prize winner
• Prize details are correct at the date of this Agreement. Events may occur that render the Media Promotion itself or the awarding of Prizes impossible due to unforeseen circumstances or reasons beyond the control of Warner. In this situation, Warner may at its discretion vary or amend Prizes so as to provide reasonable alternative Prizes and Prize winners agree that no liability shall attach to Warner or parties connected to Warner as a result.
So what you waitin' for?!
Entere HERE