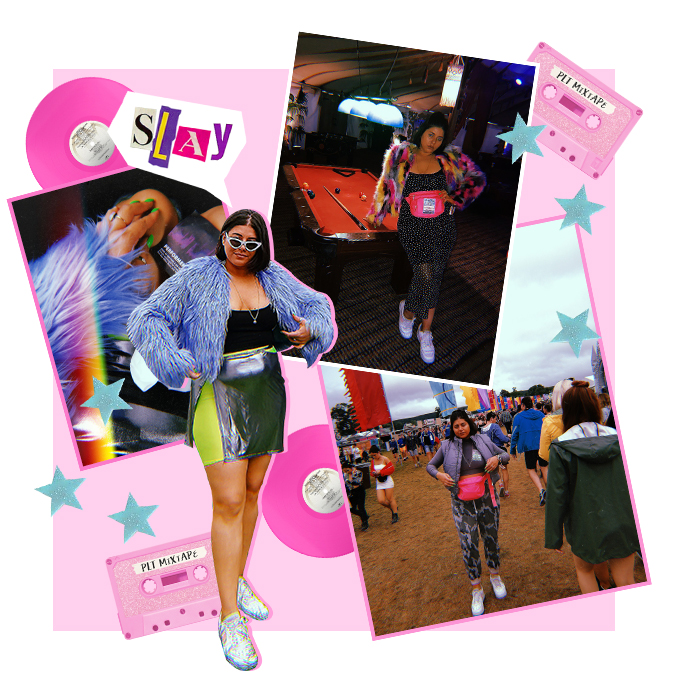 Meet Tara Stewart; an up and coming DJ and all-round mega babe. We caught up with her after she recently played Electric Picnic festival in Ireland to talk big dreams, songs she never gets bored of and why she also loves Law.
Hanging With DJ Tara Stewart – The Babe Who's All About Love, Freedom And Forgiveness
Tell us about yourself. Don't be afraid to get deep.
My name is Tara Stewart, I'm a stew of a human, Malaysian/Indian mum and Irish dad and I was born in a v small remote town in Australia, Alice Springs.
I've been based in Dublin the last 7 years and adore it. Ireland is my new home. I don't feel like I ever really fit in at home and at 20 I went searching for a better life so moved overseas to create my own – although it was hard!
I moved over with a boyfriend who cheated on me with a girl I went to school with. The story is; he moved to Dublin with me anyway and ended up dumping me after a week, moved back to Australia and got engaged to the girl!! Lol. But it was the best thing to happen in the end.
"I was out of my comfort zone and by myself in a new country but it meant I had to really fend for myself and I made it work."
What made you want to be a DJ?
I adore music. Since I was 9 I've been playing multiple instruments like the flute, saxophone and guitar. In my early 20's I kinda realised I loved finding new music or old music to play for my friends that would make them dance.
One day I burnt a load of CD's, full of disco and 80's pop, and emailed a venue asking for a gig. I'd never played decks before but I wanted to learn. They ended up booking me for NYE and I totally spoofed my way through a set, having never played before. After that, I loved it so much I knew I needed to keep going.
Have you experienced any difficulties as a female in your industry?
I don't think I've experienced difficulties – as far as I've seen in front of me anyway. However, I don't like being booked just because I am a woman. I remember being asked once to DJ for International Women's Day at a venue that makes a lot of money.
"They asked me to DJ for a crazy low budget and some free beers and I thought well that doesn't make me feel very empowered…."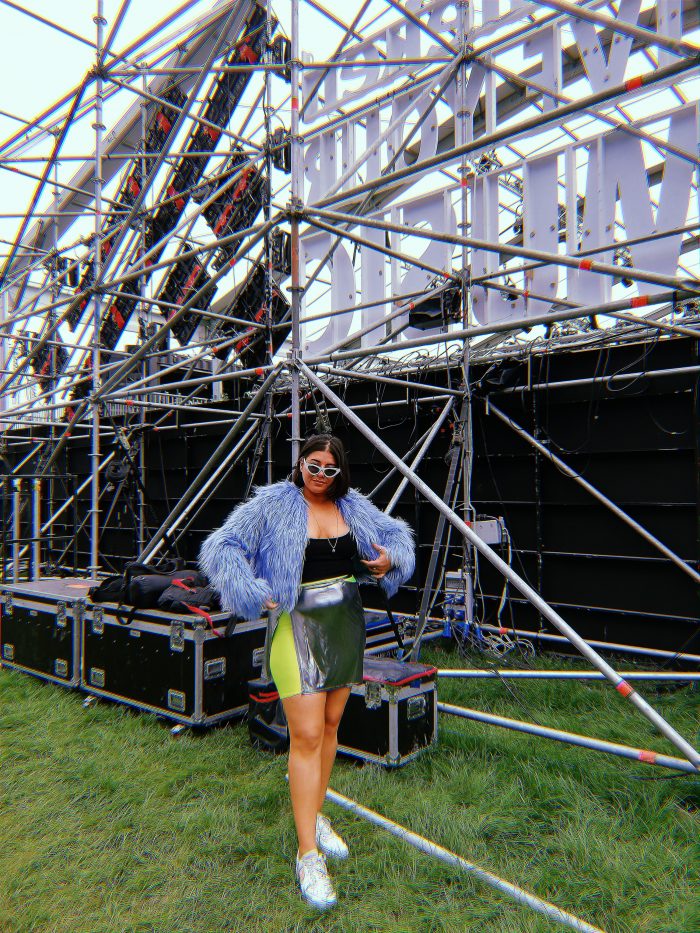 What's your fave outfit to wear when you're playing a set?
I love wearing something fun and super comfy when I play. I also get really warm DJing so usually I need an outfit consisting of layers I can take off – although I hate taking my jacket off cause it's part of my outfit ya know?! Lol.
If you weren't a DJ what would you be doing?
Hmmm well if I wasn't doing anything along those lines of performing or media, I'd say possibly law. I've always loved law and my dad was a lawyer so j grew up around that world. I also worked as a judges associate when I was 19 in my towns local Supreme Court. Really serious intense job but I adored it.
What's your fave life highlight to date?
Oh gosh. To be honest, the year of 2018 has been pretty amazing for me and I'm so so grateful. DJing for CupcakKe was amazing and another highlight would be interviewing TLC and Shania Twain for a magazine I write for called District Magzine. I'm massive fans of both so it was a pinch-me moment.
One song on your playlist you never get bored of?
Every single song by Missy Elliott!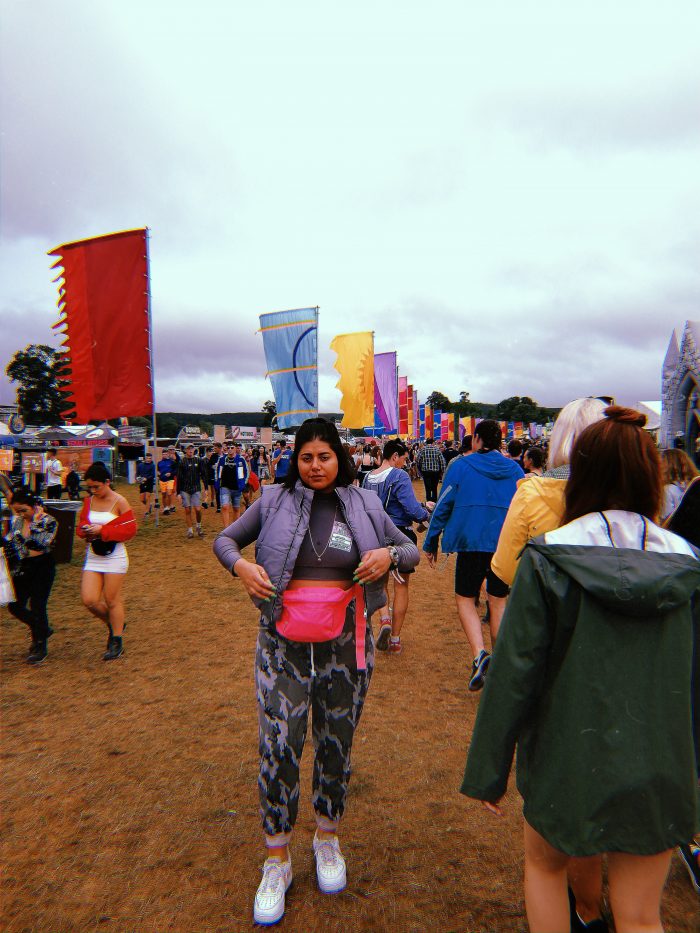 Fave track that never fails to get people dancing?
It's a random one but it is such a belter, Horny by Mouse T Vs. Hot n Juicy.
What are your top 5 tracks for festival season 2018?
1. In My Feelings – Drake
2. One Kiss – Calvin Harris and Dua Lipa
3. Chun Li – Nicki Minaj
4. Athlete – Boy Better Know, Goldie
5. I Like It – Cardi B
What are you looking forward to for the rest of 2018?
I'm looking forward to going to Ibiza for the first time to interview David Guetta for RT 2fm next week! Like I'm so pumped.
Do you have any advice on how to stand out in the industry?
Be yourself always! Don't be afraid to be different to others and always think about how dissatisfied you will feel if you don't go for it! You only have 1 life so live it good, damn it! Xx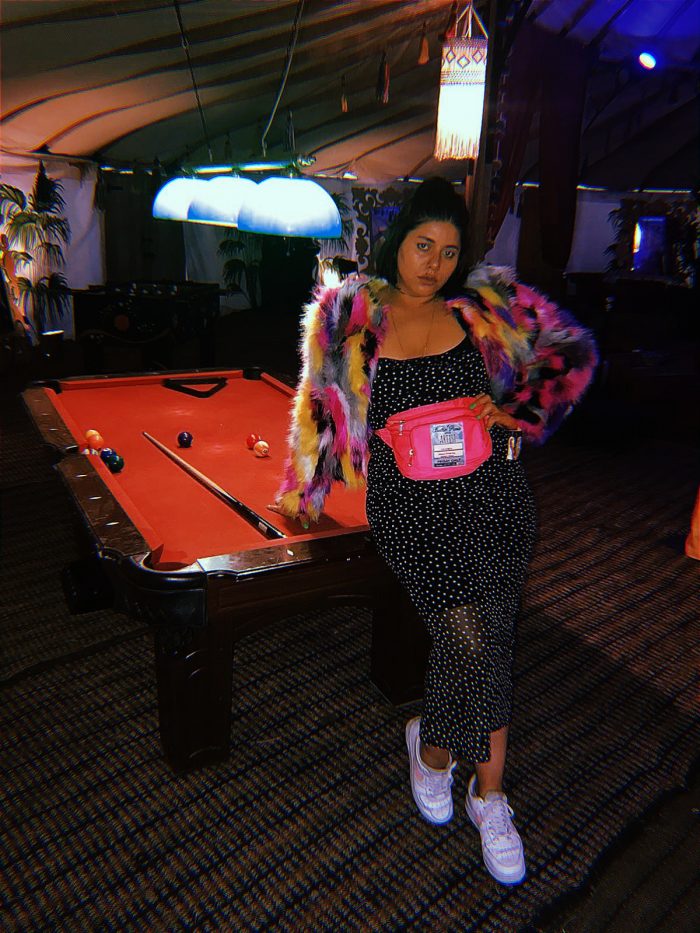 What would be your dream festival to play?
Coachella for sure, that is a bucket list thing.
And your ultimate festival headliner?
Missy Elliott all day.
Tell us 3 things you stand for.
Love
Freedom
Forgiveness
Wanna see more from Tara? Keep up with her here