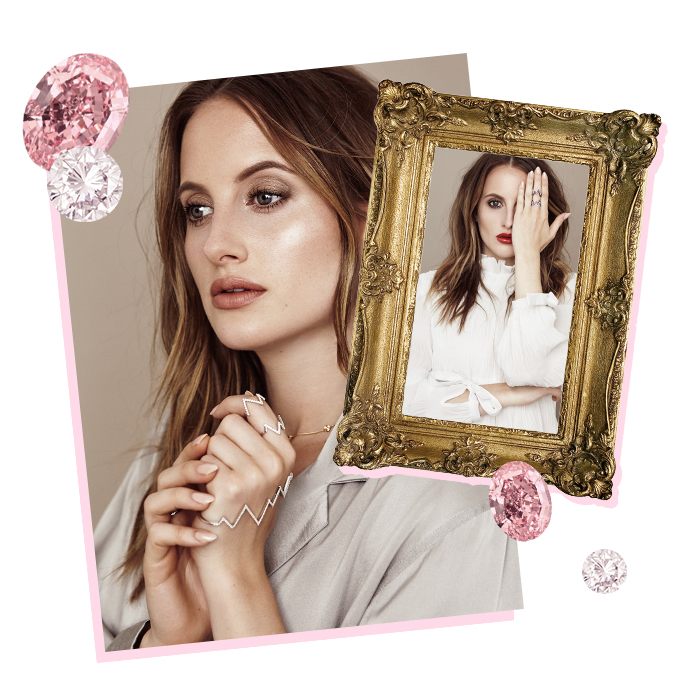 London babe Rosie Fortescue has come a long way since her Made In Chelsea days. We catch up with reality star turned blogger and credible jewellery designer to talk all things fave filters and where she finds her inspo to manage all her creative projects. Talk about #GirlBoss.
What do you love most about what you do?
I love that each day is different and it's a challenge. Each day inspires me and brings something new.
How do you balance so many creative projects on the go?
I love being busy so really throw myself into work. I like to workout a few times a week to totally switch off and have some me-time without my phone or laptop to zone out!
If you weren't a blogger/designer what would you do?
I studied History of Art at university and adore contemporary art and fashion photography so I would have probably furthered that and worked in the art world
What's one of your biggest life highlights to date?
Launching my jewellery brand www.rosiefortescuejewellery.com has been a total dream come true!
If you could only wear one trend for ever what would it be?
Cosy knits are a must-have for me.
And one trend you would never wear?
Kitten heels.
What's your creative process when it comes to designing?
I can get inspired from anything to a colour of a flower for a stone colour or architecture for angles when designing my jewellery. I always keep my eyes open to look at my surroundings in order to keep inspired and keep ideas flowing.
What pieces of staple jewellery do you think is essential for everyone to buy into?
Rings are a must for me. If I leave the house without wearing any rings I feel totally naked!
Dream person to wear your designs?
I adore Olivia Palermo's style she is so effortlessly chic. But Bella Hadid would have to be my number one dream girl to wear my designs.
If you could only wear one piece of jewellery forever what would it be?
My Heartbeat hand cuffs.
Best place you've ever travelled to and why?
When I went to New York for filming 2 years ago I totally fell in love. I am hopefully going back later this year which would be a dream!
What city do you think is the coolest for street style?
London and Paris have amazing style.
One song you never get bored of?
Do You Remember by Jarryd James
Who are you currently stalking on Instagram?
A million dachshund accounts. I am obsessed! None are quite as cute as Noodle though!
Fave Snapchat filter?
The dog filter. Nothing makes me smile more than trying to get both of us with the dog filters. BEYOND cute!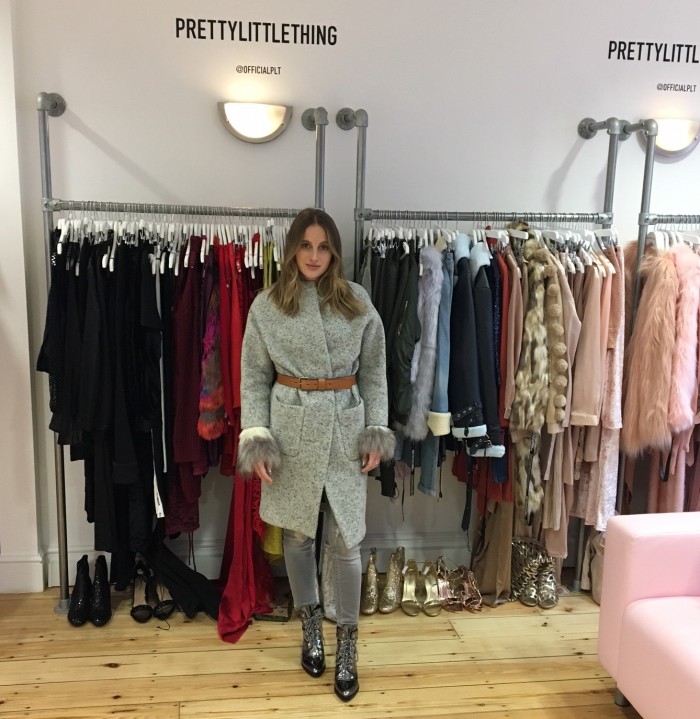 Shop Rosie's style:
Follow Rosie on Instagram: @rosiefortescue