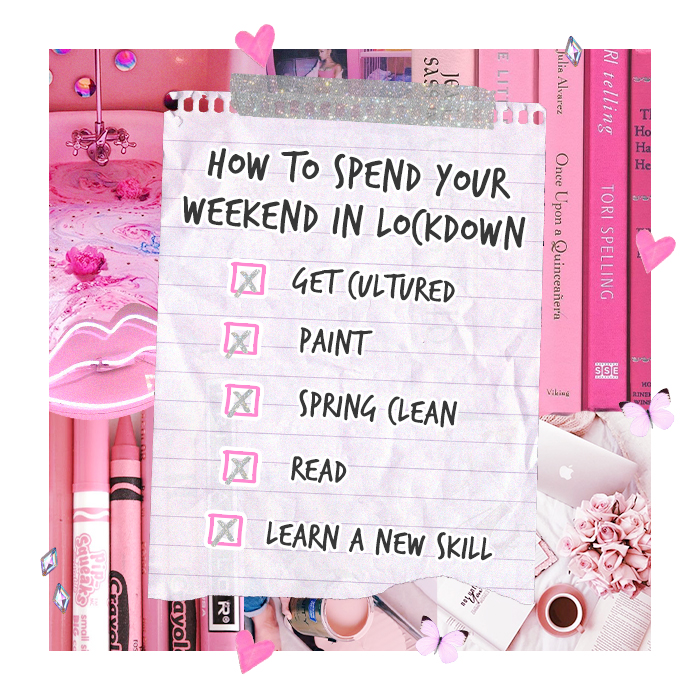 While the days of brunch with your best girls, Saturday afternoon shopping and heading to the gym to blow off Sunday AM's cobwebs are well and truly behind us for now, it's safe to say the endless days of lockdown can be making our weekend's feel a little stale right now. With working from home (if you're lucky enough to be doing so), the days seem to be blurring into one and it can be hard to even differentiate weekdays from the weekend.
HOW TO SPEND YOUR WEEKEND IN LOCKDOWN
To give us all a little much-needed inspiration, we've rounded up our fave ways of how to spend our weekends in lockdown to mix up the mundane.
#1 GET CULTURED (virtually obv)
If you're partial to spending your weekends gallery hopping and mooching around museums, then life on lockdown has most probably got you craving your culture fix more than ever. Heads up! A number of our fave institutions are trying to help us out and running virtual tours you can check out from your own social media feed. Look up some of your favourite one's on Instagram to see what they're offering and keep up to date with what's going on.
#2 PICK UP A PAINTBRUSH
Painting is said to be therapeutic, which is just what we all need right now, right? Get creative this weekend and put your brush to canvas (or paper if that's all you have lying around). Why not try your hand at painting your fave landscape scene you've scene on one of your daily walks? Or go for a beach scene pic to bring some sunshine to your home.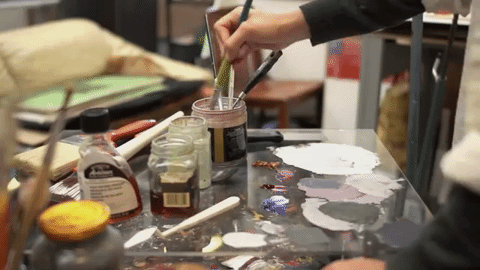 #3 SPRING CLEAN
If this has been on your to-do list of chores for, like, ever, there's no better time than now. With so much free time on our hands, you can't make excuses any longer. Get ready to go all out Marie Kondo on your space and give it a serious spring clean. It'll have your mind feeling fresh too.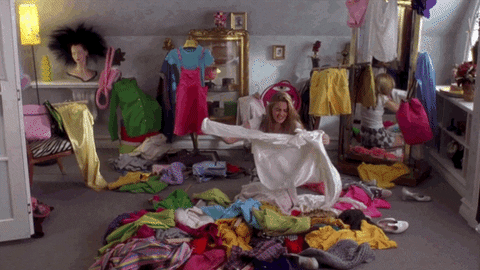 #4 READ A BOOK
Take some much-needed timeout from reading the mostly bleak and depressing headlines right now by escaping from reality with a book of your choice. Whether it's one of your faves from the past that'll bring you those feel good vibes, or it's that recommended book you've had on your reading list for ages, the time is now.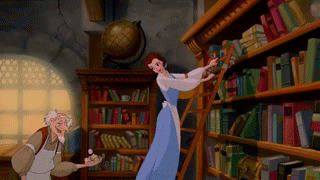 #5 LEARN A NEW SKILL
With all of us stuck at home, we're seeing so many free online classes popping up on our social media feeds and we can't be happier about it. From online classes and workshops on improving your cooking skills to learning a new language and beyond, there's never been a better time than now to take the plunge.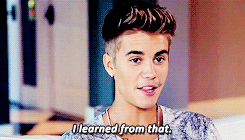 Shop those Stay Home essentials.