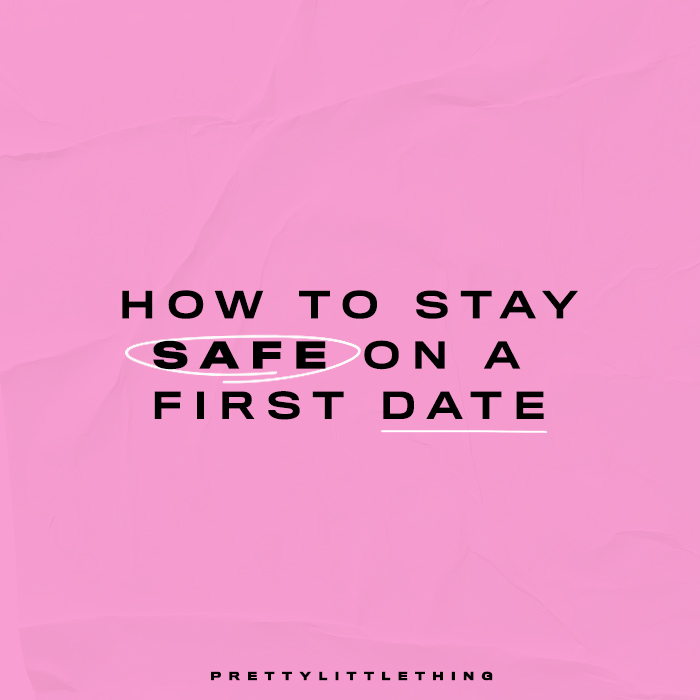 First date on the agenda? We've got you.
How To Stay Safe On A First Date
With International Women's Day not long off we wanted to share our top tips when it comes to dating and how to feel safe yet empowered whilst doing so.
Today we are sharing a range of things you can do that will be sure to help you feel more secure when it comes to dating, meaning more time to spend wondering how the date is actually going to go rather than your journey home or anything else.
#1. Check they are who they say they are.
Thanks to social media, carrying out a background check on your date is easier than ever.
We've seen the meme's but be sure to check your date is who they say they are especially if you've met on a dating app or online.
Google them, search them on social, add their phone number to WhatsApp, does their photo match up?
Could you speak on the phone or even Facetime to be sure the person actually is the person in their photos (we've all watched Catfish!).
Don't be afraid to ask for their last name, truth is we need the deets before we agree to go on a date.
#2. Tell someone you trust about your date plans.
Ok, now the full background check is complete… Date night is on the cards.
It might sound obvious but make sure somebody knows where you are going and a rough time you're expecting to be home.
Sharing your live location with a friend is the perfect way to keep them updated on exactly where you are.
Maybe have a 'safe word' you can type to your friends quickly if you get any bad feelings, this could be an indication for them to call you or come and meet you – whichever you feel comfortable with.
You could also have a excuse ready juuuusttttt incase you need a quick getaway. Gotta go, friend needs me ASAP. Like right this second!
#3. Meet in a busy public place.
It's a no brainer, pick somewhere you know there will be other people around.
#4. Plan your journey home in advance.
Be sure on how you're getting home, whether it's a taxi or public transport. Nobody wants to run for their train at the best of times but definitely not after a date!
#5. Ensure you have your emergency contacts set up on your phone.
If you press your lock button five times in a row, your iPhone emits a loud siren, counts to three then calls emergency services.
Unsure how to set this up?
Head to iPhone settings > Emergency SOS and ensure the "Call with side button" option is on. This will also then send a text to your emergency contacts alerting them as well as sharing your location.
#6. Don't leave your drink (or food) unattended.
We don't need to explain this one. Be extra cautious!
#7. Red flags? Don't over look them.
#8. Trust your gut!
Seriously, if you get a funny feeling about ANYTHING then don't stick around.
We can not say it enough, trust your gut feeling. If something feels 'off' then it probably is.
Stay safe, and have fun!
❤️
In need of first date outfit inspo?