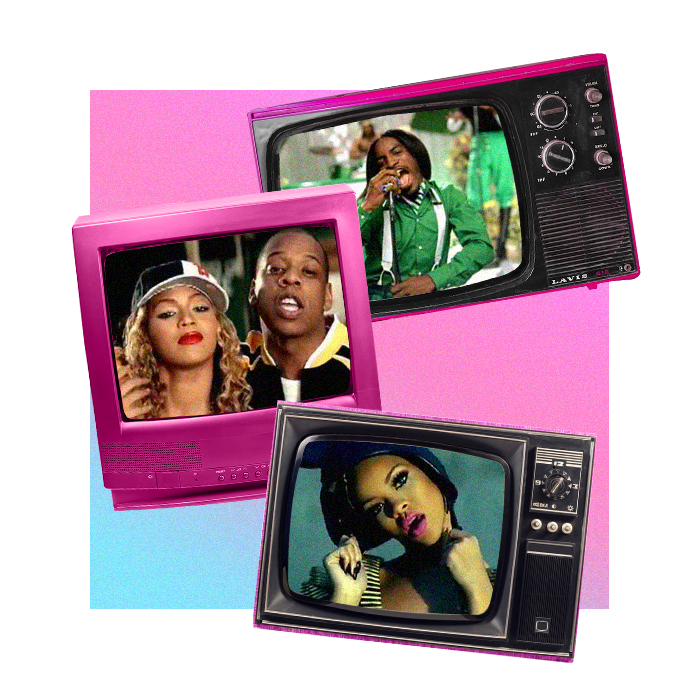 As the Grammy's has just been and gone, we thought we would hit you up with our fave WOW moments in music video history. From Iconic couples, comedy moments, action-packed vids to girl power classics, these significant moments of the noughties have won a spot in our hearts.
Iconic Music Videos of the Noughties
#1 Beyonce & Jay-Z – Bonnie & Clyde
Bey and Jay are all sorts of couple #Goals and they're vid for Bonnie & Clyde is a dream. We are never getting bored of this fire couple making music and if you're anything like us, this one at the top of your girls night out playlist. FYI, this power couple back in business and doing an OTR tour this year!
#2 Rihanna – Hard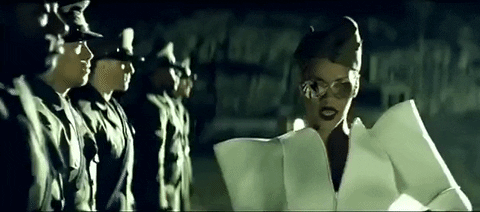 This music vid is full of intense attitude, fierceness and fire, Rihanna sure knows how to own it like a boss a$$ bitch.
#3 Outcast – HeyYa!
This is one that gets everyone dancing at the party. Happy AF music, guys singing, LOTS of green and girls going crazy, this video is seriously infectious. I mean what's cooler than being cool?
#4 Lady Gaga – Bad Romance

This video is seriously INSANE. With seriously weird (but wonderful) outfits and crazy dance moves, this is something only Lady Gaga could ever pull off.
#5 Destiny's Child – Bootylicious
Let's face it, these three babes made history. We are talking high levels of sass and class. And I bet you never noticed the girls working MJ's Iconic Billie Jean dance moves into their vid. The outfits are next level lit and we see ourselves killin' that 90s revival this season and rocking those looks. With all kinds of #GIRLPOWER, this video is defo at the top of our 'Strong female attitude' playlist.
#6 Gwen Stefani – Hollaback Girl
This sh*t is bananas… literally. This fashion icon sure turned a few heads with her video for Hollaback Girl and lead to her Pop music reign. If you didn't already know how to spell 'BANANAS', you definitely will at the end of this video.
GIFs sourced from Giphy.com