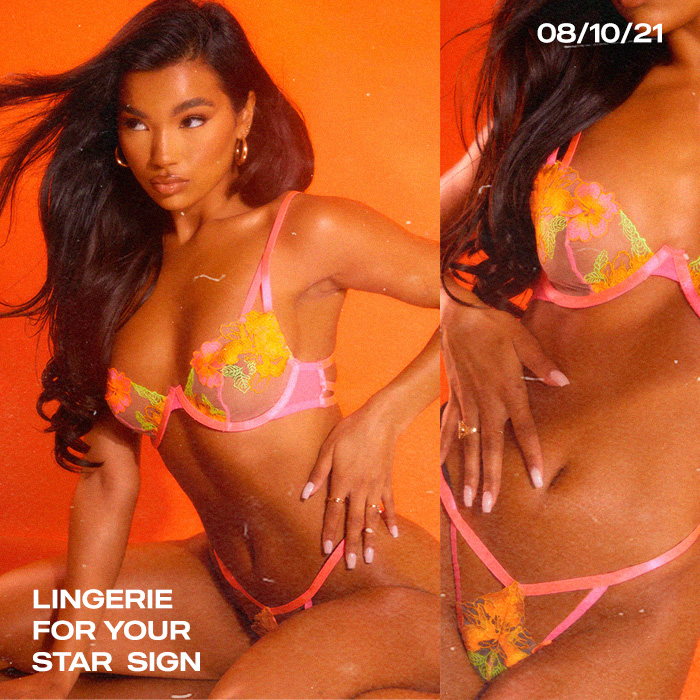 We have the perfect lingerie for your star sign!
Lingerie For Your Star Sign
We're obsessed with feeling good about ourselves, and what better way to practice some self-love than wearing a gorgeous lingerie set that matches your star sign's power-colour to make you feel hot AF?
Let's get into it.
Aries (March 21 – April 20)
Power colour: Red
Aries power colour is red, and seriously? What a perfect match. Aries, you're known for being very competitive, with a courageous and passionate nature. Being friendly and honest, it's no surprise your power colour is just as warm and bold as you are. Standing out with their inviting personality Aries are known to light up a room, why not do so in our stunning red lingerie?
Bold and beautiful, we cannot get enough of this set, talk about the drop-dead gorgeous lady in red!
RED HARNESS STRAP DELICATE LACE SUSPENDER 3 PIECE LINGERIE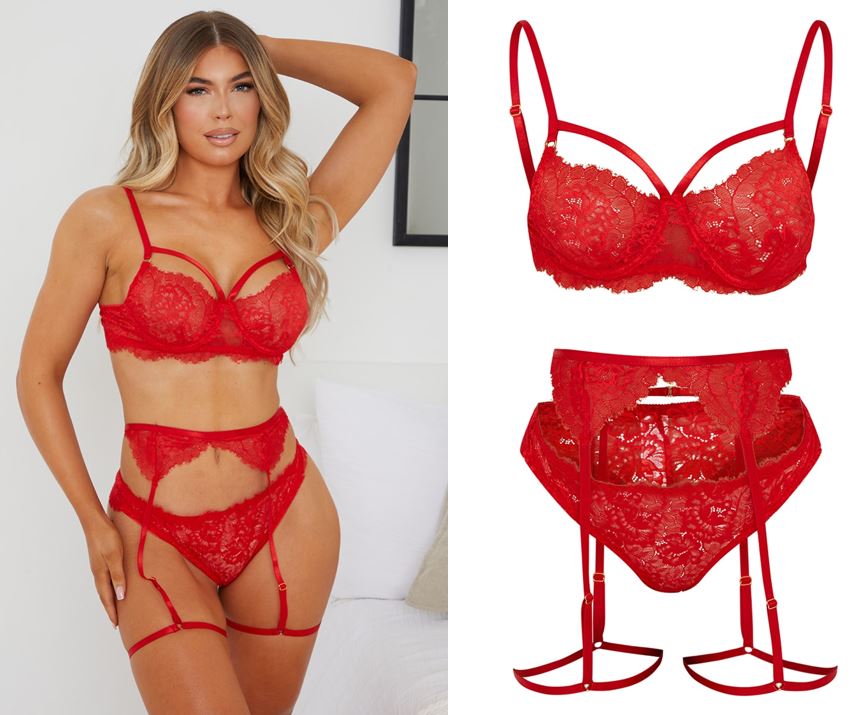 Taurus (April 21 – May 21)
Power colour: Green
Taurus is an earth sign, so it makes sense that your power colour is green. You are very connected to the earth and known for being sensual and flirty, so our top lingerie pick for you is bound to enhance these qualities even more. You can be sensitive but also very stubborn, and this is because you have such strong opinions. Taureans love good vibes, good aesthetics and are extremely sensual; you're also known for being very physical. 
You are a queen of sensuality and in this stunning green set are seriously a force to be reckoned with.
EMERALD GREEN EYELASH LACE STRAPPY 3 PIECE LINGERIE SET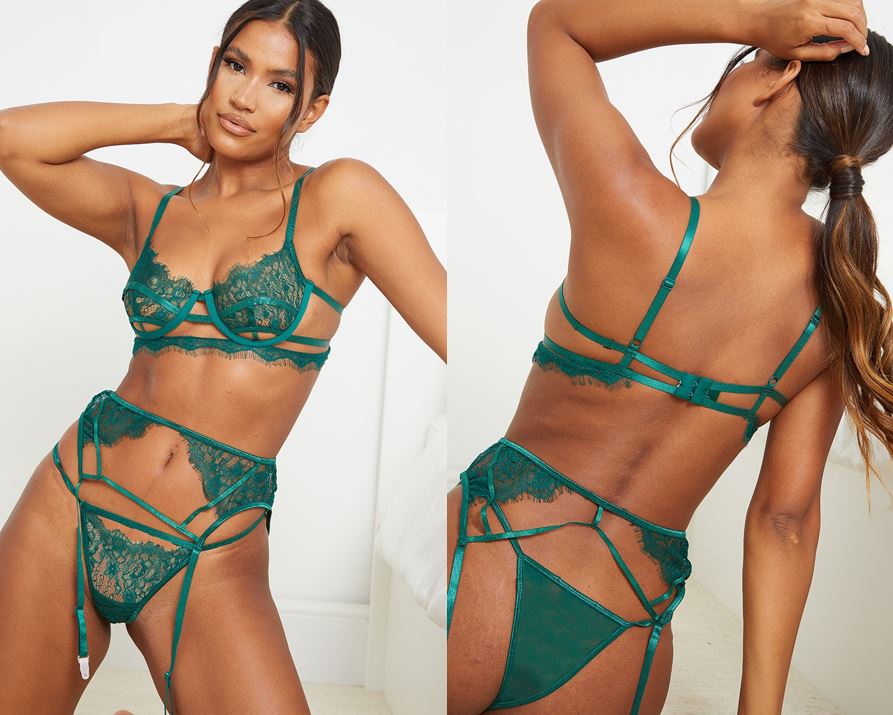 Gemini (May 22 – June 22)
Power colour: Yellow
Geminis are super interesting to be around. Known for being smart (and maybe a bit of a gossip), you always seem to know everything. Whether that's the latest news update, or what that girl you didn't like did last week, you know. With your twin nature, there's always something going on in the background, and you're always taking notice of everything. You are smart and versatile, and absolutely love to party. Geminis are extremely attractive to be around because of their infectious personality that gives off a stunning aura.
This yellow set on you? WOW.
A stunning yellow that glows just as bright as you do, no wonder this is your power colour.
YELLOW EMBROIDERED LACE CORSET LINGERIE SET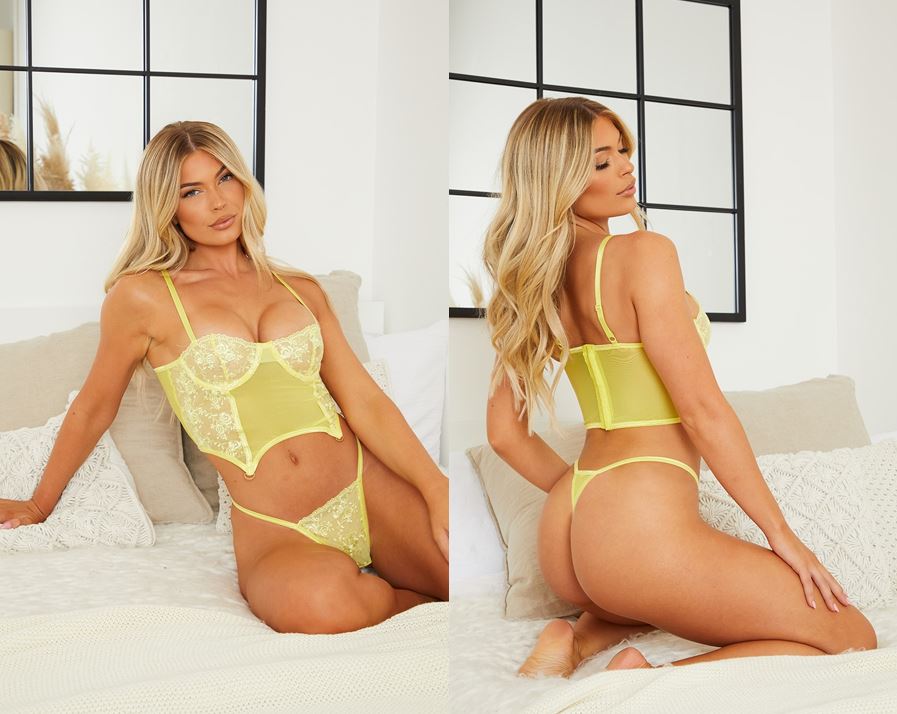 Cancer (June 21 – July 22)
Power colour: Silver
Cancers are well known for being charismatic and very attractive. You are the ultimate ride or die friend, and can get someone to tell you anything. People just trust a Cancer, and you really do wear your heart on your sleeve. You are so intuitive and incredibly loyal (wonder if Georgia from love island was a Cancer?), so much so that love rules all for you. Your moods are ruled by the moon so your personality can often change, but incredibly charming. A super sexy sign, your power colour gives off all the astrological vibes!
This stunning cream set with a silver hue has all magic of the moon vibes. Cancer's in this piece? We are here for it.
CREAM RIBBED VELOUR STRAPPY LINGERIE SET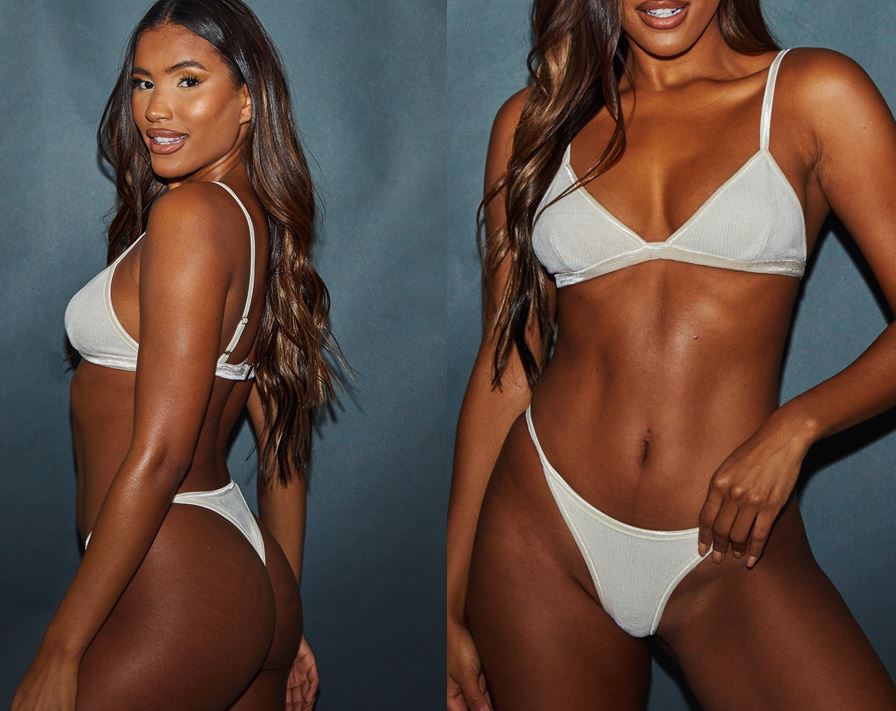 Leo (July 23 – August 22)
Power colour: Orange
Leos are born leaders. Naturally confident, people are drawn to your innate sexy nature. You love to be centre stage and talking to people, but also have big respect for others. You really do love the good life and all things glam. Leos have such big personalities and have a real way with words that makes you captivating. Not afraid of showing your emotions either, you are ruled by the heart and have passion in everything you do. Your power colour really is a statement and allows you to stand out, just as you were born to do.
Seriously this set? WOW. Leo, this set was made for you.
ORANGE FLORAL EMBORIDERED HALTERNECK 3 PIECE LINGERIE SET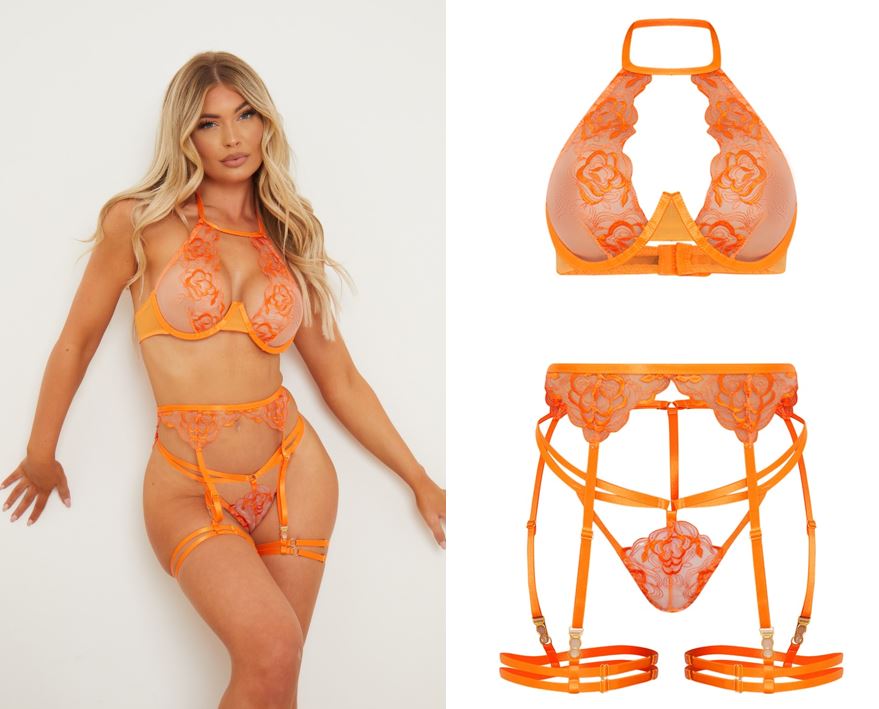 Virgo (August 23 – September 22)
Power colour: Brown
Virgos are absolute perfectionists. You are really intelligent and extremely hard working with a great eye for detail, and really fun to be around. Some might say that you are the hardest worker in the room, but also really easy to get along with because you are so modest. No overconfidence here, you rely on your work ethic to get the job done. You love to learn and help others, so you may find yourself always the one offering advice.
Smooth like chocolate, this power set has Virgo written all over it!
CHOCOLATE FAUX LEATHER HOOK FRONT CORSET SET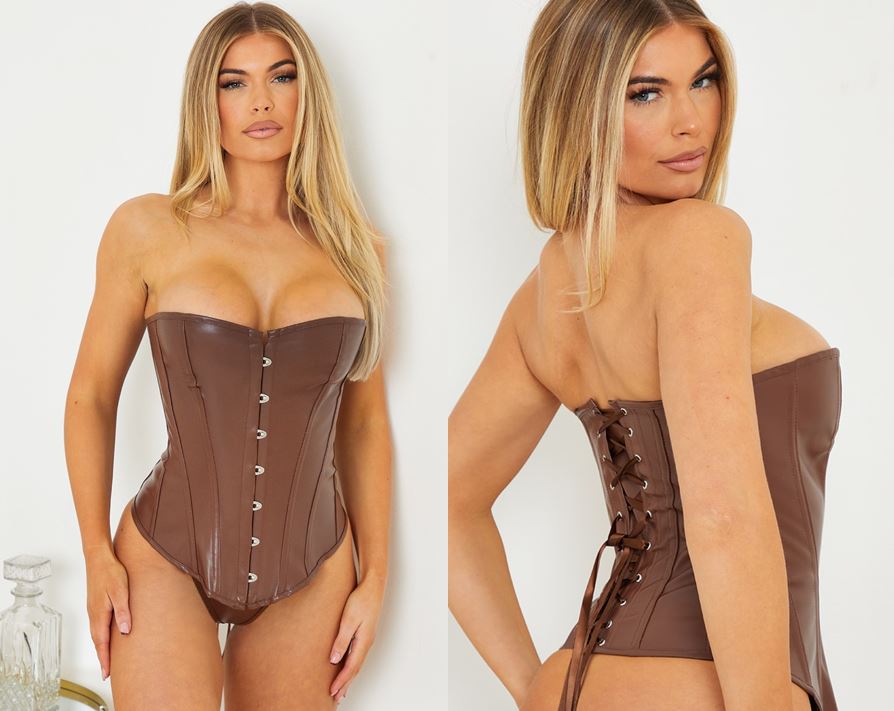 Libra (September 23 – October 22)
Power colour: Pink
An air sign, Libras love knowledge. You are great listeners and love to think about everything to make the best decisions possible. You do a lot of thinking and pondering, while also analysing situations and thrive when being mentally stimulated. You really value empathy and have strong opinions about other people. You also love to be recognised as responsible and able to deal with situations. Ruled by the goddess of love, you are charming and flirtatious; it's impossible not to be attracted to you!
Pretty in pink, Libra you will look absolutely fire channelling your inner goddess of love.
HOT PINK FLORAL EMBROIDERED LACE HARNESS DETAIL 3 PIECE LINGERIE SET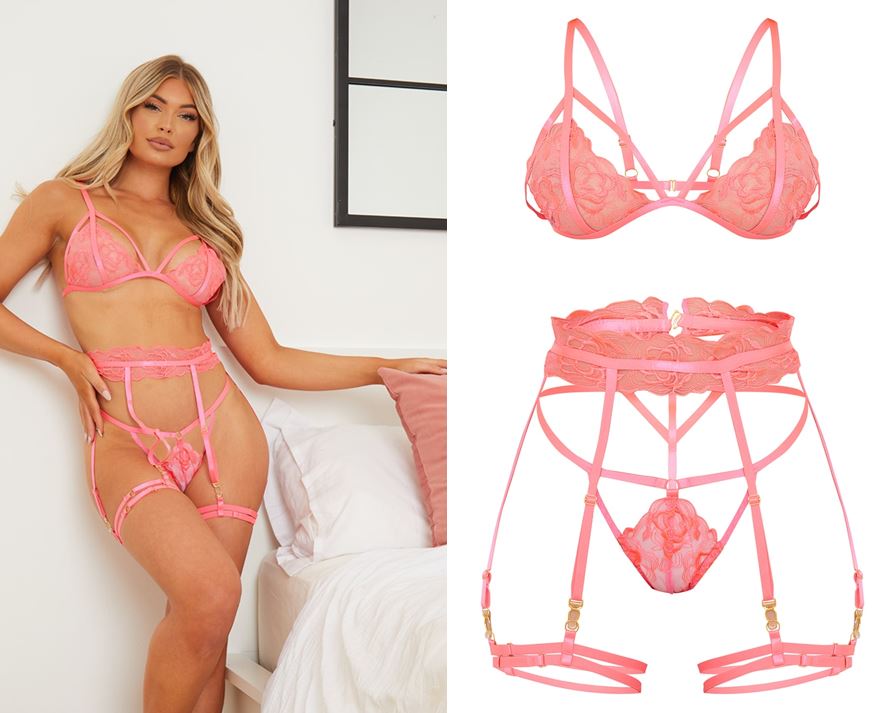 Scorpio (October 23 – November 21)
Power colour: Black
Persistent, passionate and curious, Scorpios are the Halloween babies. As a water sign you love challenges and going to the extremes, this makes you intriguing and also very independent. Scorpios are really loyal and make excellent friends; you will stand by and protect those close to you. Asking questions is something you do a lot, as you love to find out about others and have eyes that stare into souls. You are extremely sensual and attractive and carry an air of mystery. Black is the most perfect match for your sign.  
Classy, sexy and timeless, this set has Scorpio written all over it!
BLACK LACE SUSPENDER DETAIL 3 PIECE LINGERIE SET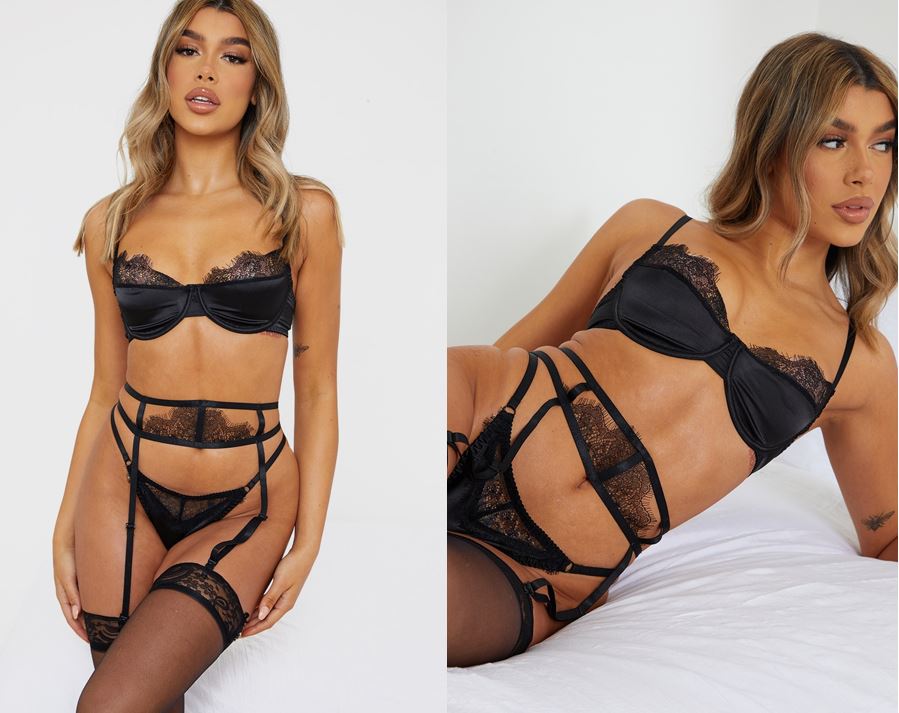 Sagittarius (November 22 – December 21)
Power colour: Purple
Sagittarians are known for having no filter and saying what is on your mind. Something you want to say? You're gonna say it. You are also adventurous and optimistic, so are great to have as friends and make wonderful companions. You are independent but an absolute bundle of energy which makes you so exciting to be around. Flirting comes naturally to you, so you are always surrounded by admirers and friends alike. As a fire sign, you are super passionate and this makes you irresistible.
This set is the perfect match for Sagittarius – adventurous, outgoing and flirty. What more could you ask for?
LILAC FLORAL LACE LACE UP CORSET WITH SUSPENDER AND THONG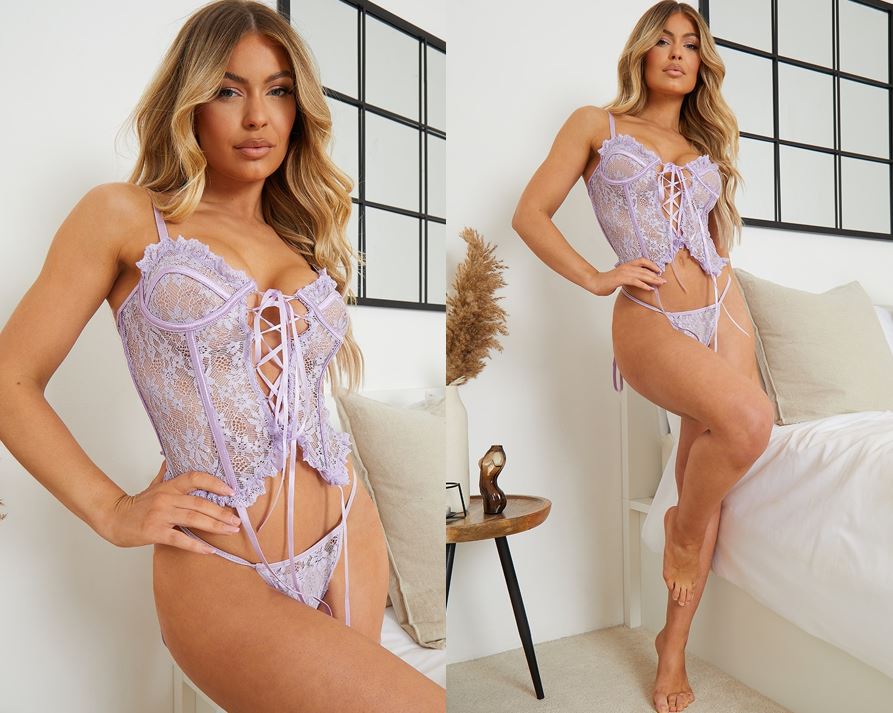 Capricorn (December 22 – January 20)
Power Colour: Grey
Capricorn's power colour is an image of strength and determination; a representation of the super strong earth sign. Capricorns are ambitious and persistent, with huge amounts of drive in reaching your goals. Known as the masters of discipline, you love to strive for perfection and have big career goals. You are also sensitive and practical, so your power colour is suited to you down to the ground. The ultimate boss.
This set is the female version of the grey jogger. If you know, you know. Irresistible!
CHARCOAL RIBBED CONTRAST BINDING LINGERIE SET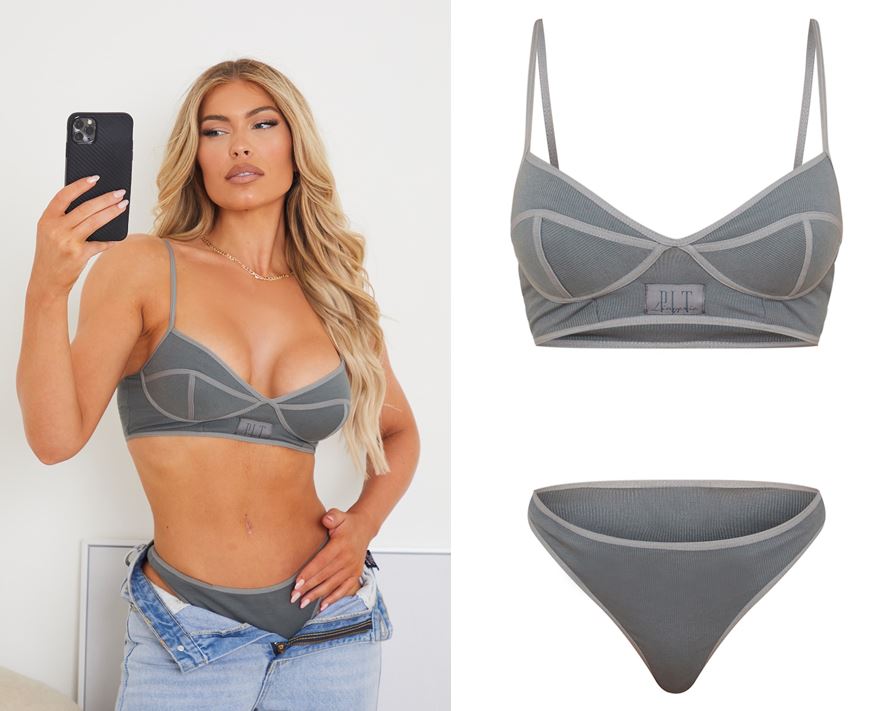 Aquarius (January 21 – February 19)
Power colour: Blue
An Aquarius is assertive, intelligent and quirky. Known for doing your own thing, you are really intriguing but also very open to conversation. You love to be independent and come up with your own way of doing things and are very analytical. An Aquarius loves having intellectual conversations and fun with your friends, which always makes for the best conversations.
This stunning baby blue piece has Aquarius written all over it.
BABY BLUE SATIN LACE TRIM BINDING BODY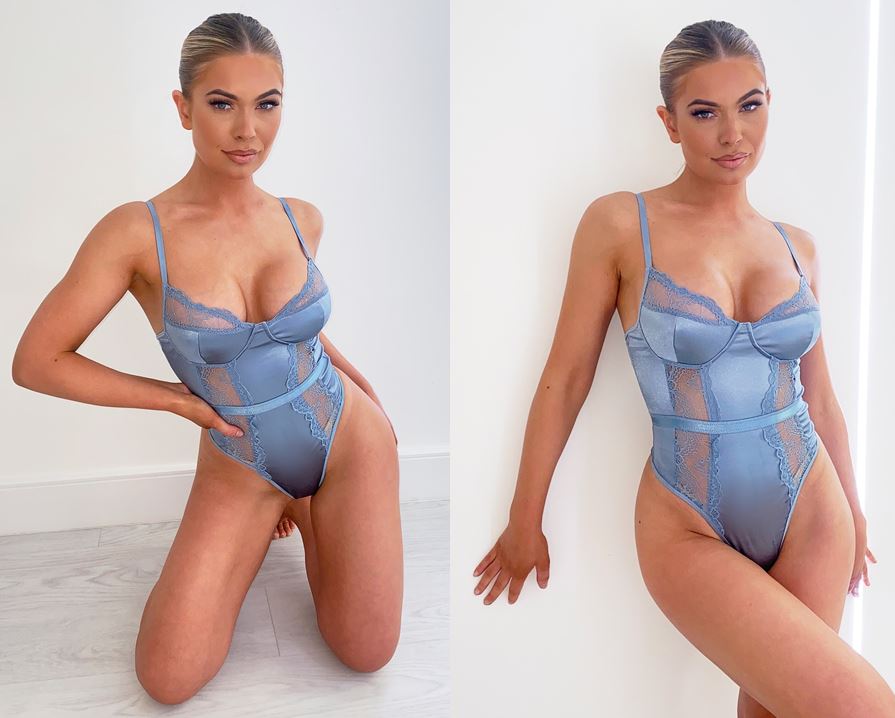 Pisces (February 20 – March 20)
Power colour: Light Green
Pisces, you are amazing listeners and have really strong empathetic qualities. People often find that you are easy to talk to and give the best advice. You are also really romantic and emotional, as well as having a mystical air about you. You feel all of the emotions really deeply, and this makes you an incredible asset in others lives because you make those around you feel special. You are also extremely sensual, and through your charm, others will find themselves drawn towards you.
We are LOVING this Sage moment and think it is absolutely perfect for the Pisces power colour!
SAGE GREEN LACE UNDERWIRED BRALET AND THONG LINGERIE SET