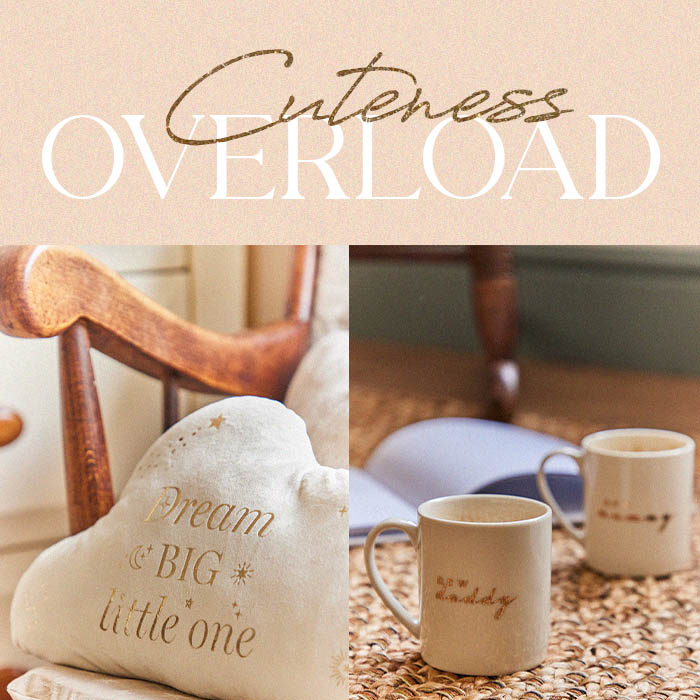 Whether you're expecting or shopping for a loved one who is, the new drop of baby homeware here at PLT is going to have you wanting to add to bag.
Seriously, these new in baby pieces are cute as can be!
From baby shower gifts to ensuring your mama-to-be bestie has the best pregnancy presents – we have you covered.
Bambino Grey Plush Rabbit Small
Bambino Little Star Baby Milestone Cards
We know! This little rabbit plush mightttt just be the sweetest thing we've seen.
Perfect to gift, use as decoration in the nursery or maybe you want to add it as a photo prop with these neutral baby milestone cards?
The aesthetic is real right now!
Bambino Silicone Sippy Cup Natural
Struggling to find neutral coloured baby accessories? Look no further!
Bring the cute factor with teddy detailed sippy cup and bamboo teether – nothing short of baby essentials.
Bambino Silicone Feeding Set Bib Bowl & Spoon Natural
Bambino Bamboo & Silicone Bear Base Plate
Of course we have you covered when it comes to baby feeding sets too, silicone teddy bowl teamed with the bear base plate?
Honestly, we're obsessed!
Bambino Linen Cloud Shaped Mini Cushion Dream Big
If prepping for babies bedroom, this cloud cushion is a must-have.
Dream big little one!
To The Moon And Back A4 Nursery Print
Dream Big Little One A4 Nursery Print
Slogans and prints your vibe? You're going to love these quotes.
The perfect finishing touch when it comes to your nursery décor plans.
Gifting a parent to be?
Knowing what to buy for parents-to-be can be tricky but if wanting something sentimental then why not opt for this 9 month pregnancy journal.
A weekly journal of the whole pregnancy in which all can look back on? Here's to making memories!
Bambino Linen Pregnancy Journal – 9 Months
Let's face it, all new parents are probably going to need lotssss of hot drinks through those late nights.
These slogan mugs make for a must-have gift for all new mums and dads!
Bambino Mug New Mummy & Bambino Mug New Daddy
A gift for when baby arrives, this baby record book makes for the perfect present.
From first tooth to first steps, nothing missed thanks to this beautiful book.
Bambino Little Star Baby Record Book White A4
Prepping your maternity wardrobe? We got you!