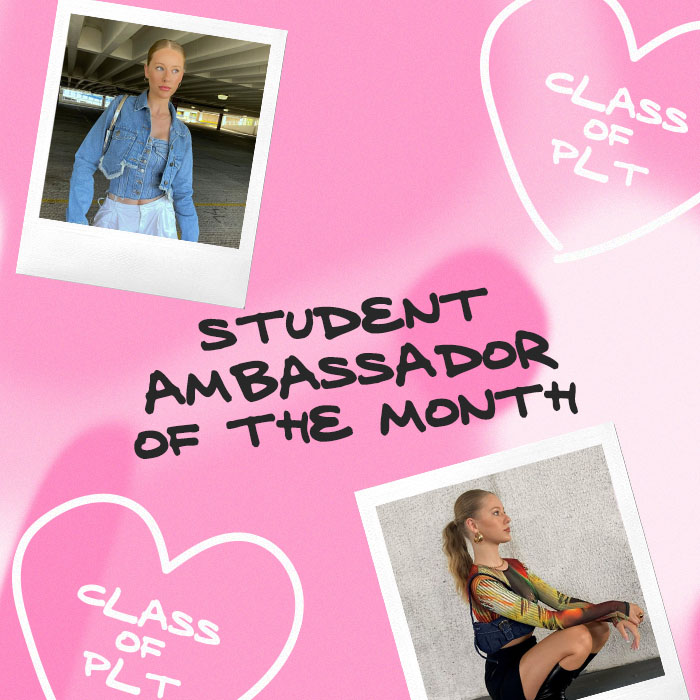 Each month we'll be catching up with our student ambassadors to talk all things student style, study tips and overall student life. Today we're catching up with fashion student, Libby Rogers!
Could you start by telling us a bit about you please?
Hi, my name is Libby, I'm 18 and from Essex.
Fashion is something I've always loved and knew I wanted to get into as I got older. I'm studying digital marketing at a fashion college in London.
I have studied there for two years already, doing fashion retail and business. My new course is digital marketing, it will be covering social media marketing and content creating which I love.
Being in the centre of London is exciting and another reason why I chose my college.
Modelling is something I am looking to getting into too, the industry is exciting and I enjoy the creative side.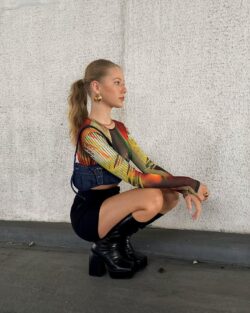 Do you have a 5 year plan?
My 5 year plan…
To complete the course I am on and to get a job in London doing digital marketing.
Come January I will be seeing what jobs, apprenticeships or internships are available.
It will be exciting to put into practice everything I have learnt. I hope to start modelling too.
How do you find the study/life balance?
As my college is in Central London, my course is fitted into 2 full days.
This is to help students who travel from afar. With this I have the time to work my part time job and get my studying and course work completed alongside.
I manage to go out and see friends regularly. It's important to have fun and relax too!!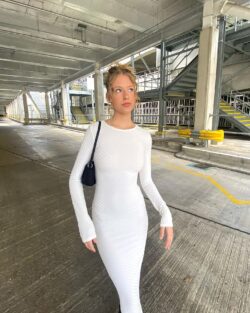 Do you have any tips when meeting new people at uni?
Meeting new people can be daunting but try to talk to as many people as you can.
I find group chats helpful, making it easy to arrange social meet ups and to give each other support with work.
Remember, everyone's in the same boat and always make people feel welcome to come over to you.
Let's talk study skills, are there any hacks you find helpful when revising?
I find it best to get the work started as soon as you get it.
This helps me plan what I need to do for the week as some tasks may take longer than you think.
Find a good workplace where there are no distractions. I also put my phone on aeroplane mode, so I don't hear any notifications.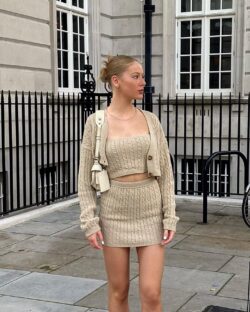 If you had to describe your student style in 3 words, what would they be?
My student style in 3 words – girlie, edgy and relaxed.
At college I have to be practical, whether it's warm and comfortable for on foot research or smart for presentations.
On nights out I love dressing up and wearing heels. For days out I love trainers and cargos.
Let's talk looks!
With black Friday on the agenda, are there any PLT piece you can't wait to add to bag?
With Black Friday coming I'm planning my autumn and winter wardrobe; I would love to add more oversized blazers to my collection.
They are so versatile, no matter whether you dress them up or down they're so easy to style!
Are there any A/W22 trends you're loving right now?
A trend I'm loving right now is double denim.
I've recently bought a matching corset top and cargo style jeans. Which I've loved styling already!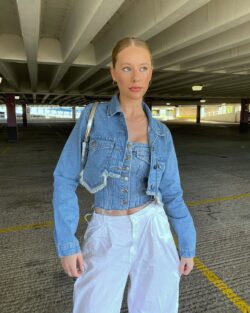 Get the double denim look on lock with Libby's top picks:
Grey Acid Wash Lace Up Denim Top
Mid Blue Wash Distressed Panel Belted Denim Bandeau Top
Mid Blue Wash Distressed Panel Belted Denim Mini Skirt
Do you have a throw on and go outfit for those early morning lectures?
For college, cargos are my go-to with a crop top or oversized hoodie and trainers. I love to feel cosy!
Is there an outfit that can take you from pre-drinks to bar?
I would say jeans, corset top, heels and a cropped blazer or chunky boots with a mini dress.
For either look I'd style them with nice jewellery and bag.
Do you have an ultimate fave fit? Something you re-ware and re-style endlessly?
My favourite go to outfit would be a maxi dress and dress it down with chunky boots or trainers and a denim jacket. But to feel dressier add heels and nice jewellery!
You can follow Libby on Instagram here.
Be sure to keep a look out for November's student ambassador!
Check out more student content onsite here.
Prepping your winter wardrobe?