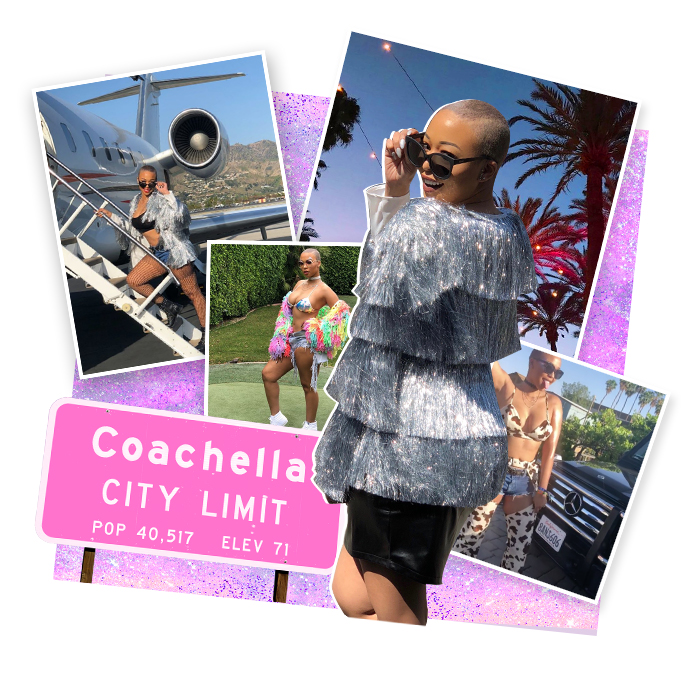 LaTosha Duffey otherwise known as DJ Duffey is the female boss you need to know about currently spinning on the decks. Having spun for the likes of her bestie Amber Rose and rapper Curren$y, our girl Duffey is currently living her best life as French Montana's offish DJ.
Talking Festival Season With: DJ Duffey
We caught up with her to talk all things festival and why shaving your head is always a good idea when it comes to mixing up your style.
What's your typical festival style?
When I'm there to work and DJing festivals my typical style, I normally wear denim shorts, a band tee and comfortable sneakers when I'm DJing festivals. When I'm there to just have fun, I like to switch it up and dress up in 90's inspired graphic tees with jackets and jewellery, or be over the top in sequins or vivid and bright colors.
Are you more beach, city or field festival?
I'm more beach and city!
Where are we likely to find you hanging out at a festival?
You can catch me 90% if the time either side of the stage admiring some of my favorite DJs or on stage rocking out with French Montana.
What are your must-have festival essentials to take with you to make sure you're always looking best dressed?
A pair of nice fashionable sneakers – comfort will always be in style!
Hip hop tees (I'm normally in my Coke Boy tee).
A new hair do – this year for Coachella I went for a buzz cut and a lavender/grey hair color.
Distressed denim – you can't go wrong with shorts or an oversized jacket.
Shades – less makeup is better for outdoor festivals so throwing on some dope shades can help you stand out better than a full face.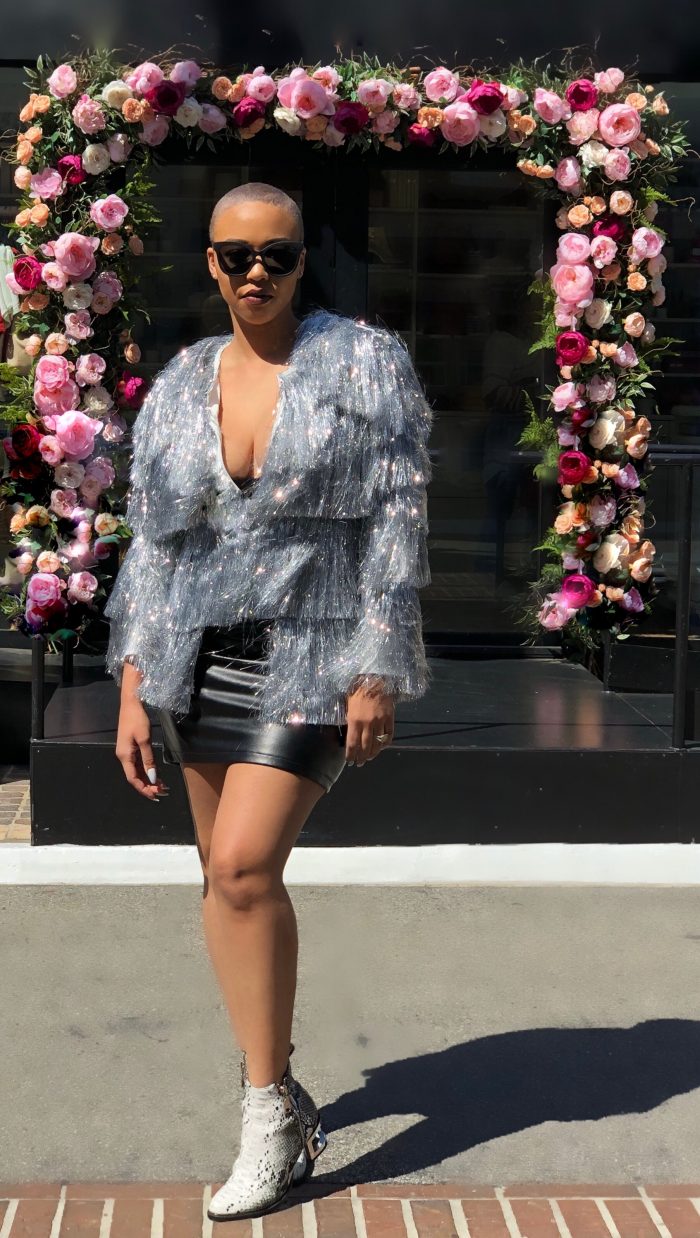 Do you have any beauty/hair hacks to keep you looking fresh even if you're not feeling it?
Cut it all off and be free! I recently buzzed my hair off and I love it! You never have to worry about hair straightening, extensions or frizzy hair ever again. I now see why my bestie Amber Rose is so confident. It really makes your beautiful face stand out. Plus, anytime I feel like having hair I can just wear one of my favorite wigs.
Can you tell us 3 festival do's and 3 festival don'ts?
Don'ts:
Stiletto heels are a no, no.
Don't wear too much makeup.
Dressing like you do every day is forbidden – this is the time to mix it up.
Do's:
Do pull out your favorite boots, sandals, or sneakers.
Do make sure the makeup you wear is waterproof and natural. Although adding gems are a fun way to spice up your look.
Do get creative and have fun with your festival outfit!
What's your favourite festival accessory to elevate any outfit?
Face jewels and chunky neck jewellery are my favorite festival accessories.
What's the one thing you couldn't live without at a festival?
My besties! Having fun people around to enjoy a festival is a must. You can't beat good energy, good people and good music.
Best festival hangover cure?
A lot of water, Netflix , and a good meal is what I need after a festival hangover.
Dream festival line-up?
Any festival with Beyonce in it! DJing in the same festival Beyonce headlined is a dream come true for me.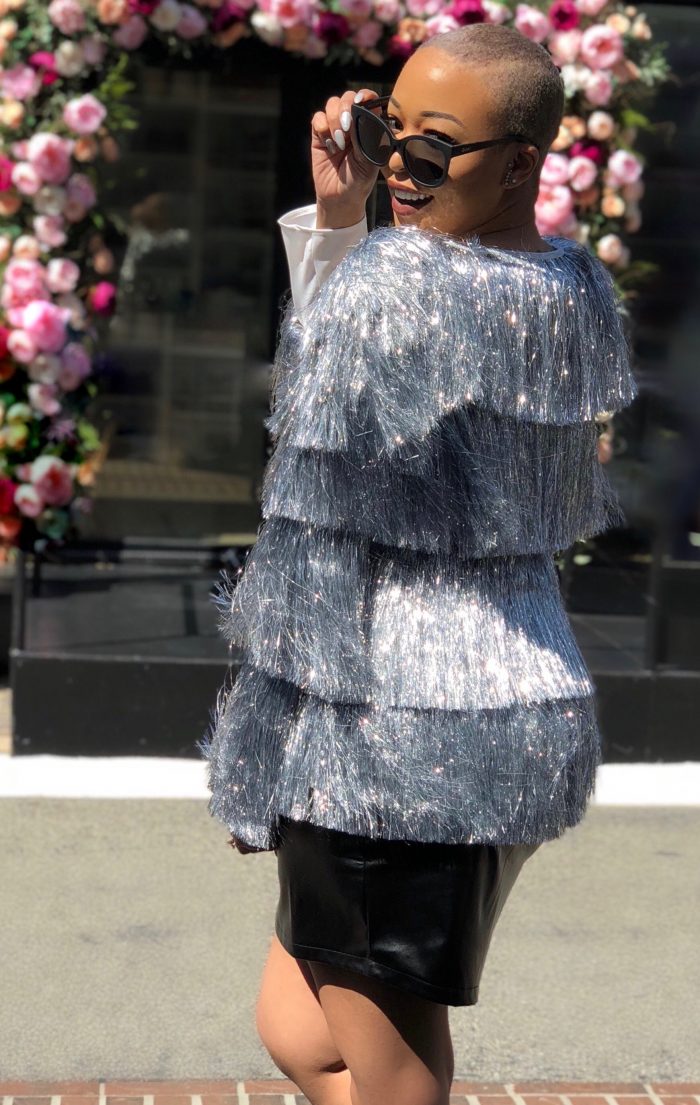 Shop Duffey's Festival Look: