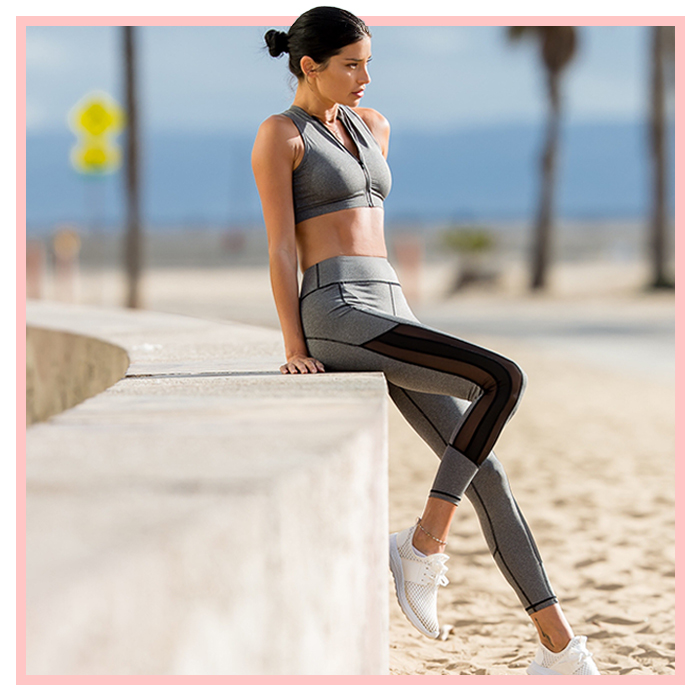 As part of our new year goals for 2018 we're talking to fitness, health and well-being bloggers on what being the best you you can be means to them. We caught up with influencer, model and TV personality Nicole Wiliams to get her take on all things working out and what she'd never do at the gym.
How important is fitness and wellbeing to you?
Super important. You only get one life, so take care of your body and your health and you'll be so much happier, that's how I see it!
Tell us your favourite inspirational/motivational quote?
I don't really have a favourite… but one I just read is – A negative mind will never give you a positive life.
I like this, I always try to stay positive.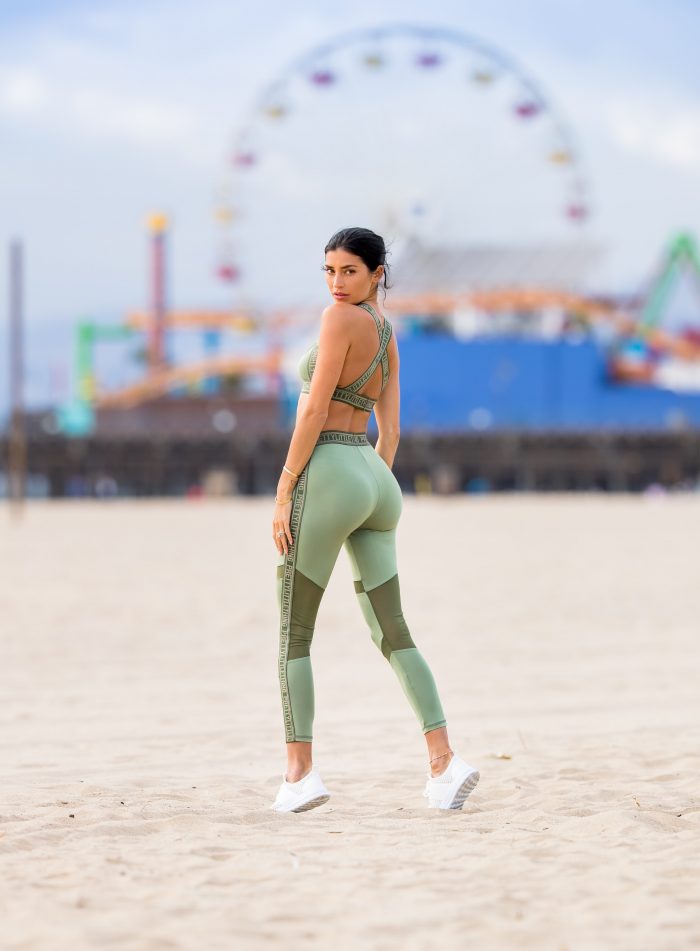 What does a typical week in workouts look like to you?
Honestly, I'm like most people, I hate working out! But when I do I feel great and it motivates me. I also love to help others by sharing my workouts. Thankfully I have good genetics so I'm very slim and I hardly gain weight. But I like to train to keep my stomach tight and to keep weight on other areas. I do light weights and a lot of ab workouts and squats.
What's one song you always have on repeat when you're working out?
Right now I'm listening to Rockstar by Post Malone.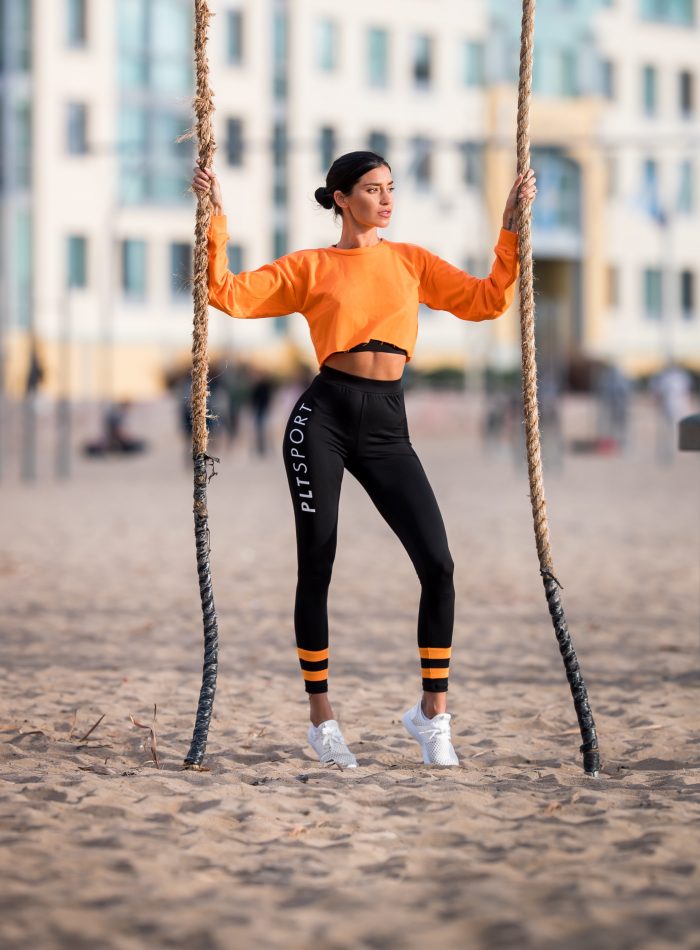 One thing you should you never do at the gym?
Wear makeup or constantly be on your phone.
What's your favourite food?
I'm obsessed with vegan chicken and waffles from Crossroads in LA.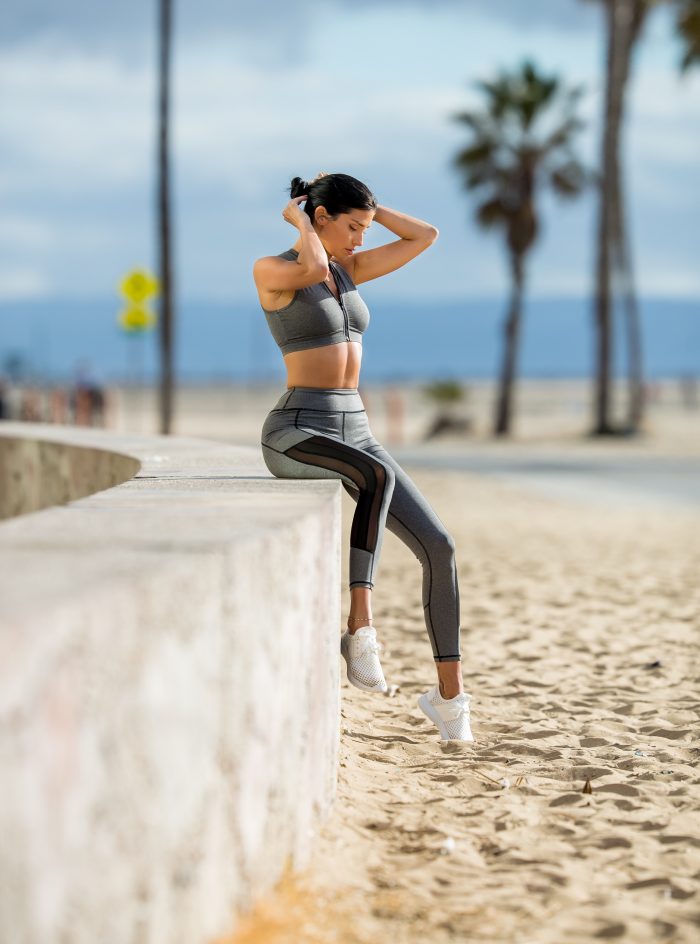 Least favourite food?
Meat. I don't touch meat.
How do you stay motivated when working out is the last thing you wanna do?
I record my workouts! I find that it makes me really push hard because I want the video to be great so I just blast the music and when I watch my videos to the music it makes me very motivated!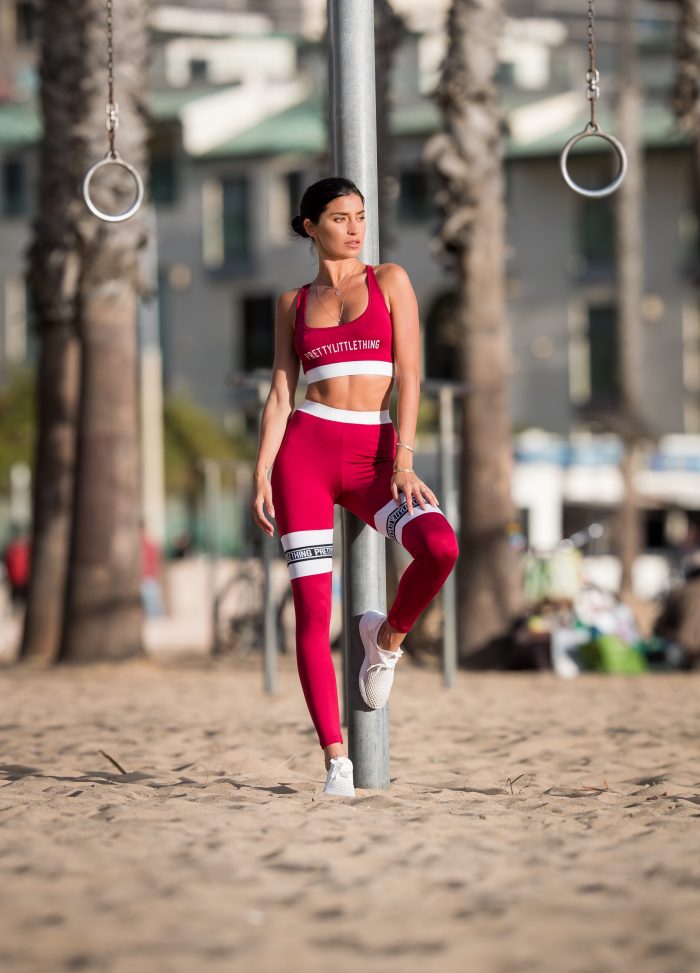 Share your favourite workout with us?
I'm more into light weights. I like to keep a strong lean build. Strong legs and butt are what I work on the most. I've never really liked Yoga… I like to move and do different things because I get bored fast and cardio is the devil lol.
What's one piece of gym wear you couldn't live without?
Black high waist leggings all day every day!
Get inspired with all things wellbeing here