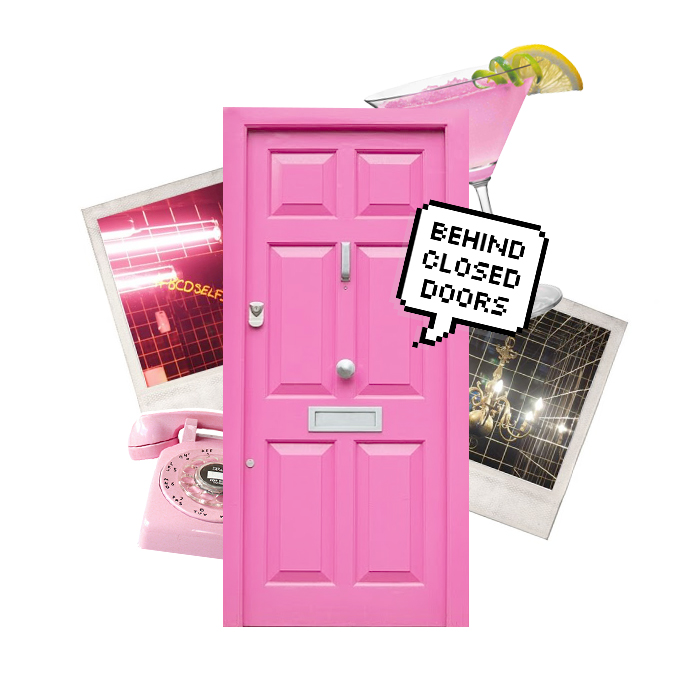 Described as a "hidden den of debauchery and indulgence", this new Northern Quarter speakeasy is pretty damn cool indeed. With the entrance nestled between a clothing store and tattoo studio (but shhh you didn't hear that from us), you'd be forgiven for missing it completely. Take it from us though, it's well worth a look behind that hidden door. A quick trip down the trippiest (actually causes literal tripping) staircase we've ever seen, and you're in the basement, which used to be an old underground storage unit. I know, we were hoping for something more spooky too, but you can't win 'em all.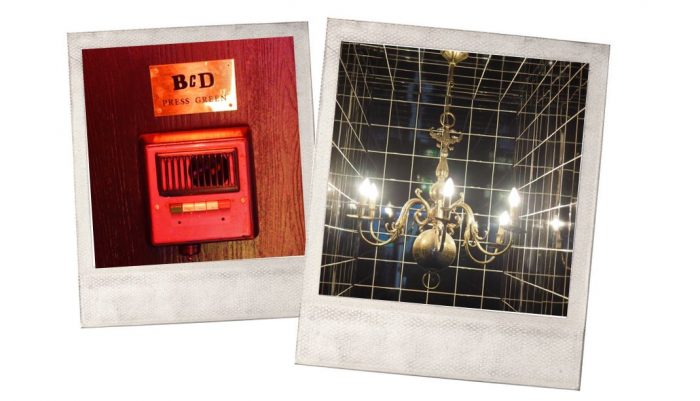 The vintage 70s inspired decor is pretty striking – think black & white erotic photography in mismatched picture frames, plush velvet seating and Persian rugs to rival even your Nana's. More prudish gals might wanna give this bar a steer. We ain't gonna lie.. there's some pretty racy content adorning most surfaces. The overall vibe is very vintage and sexy, from the old TV sets showing adult movies, to the brass chandeliers over every booth.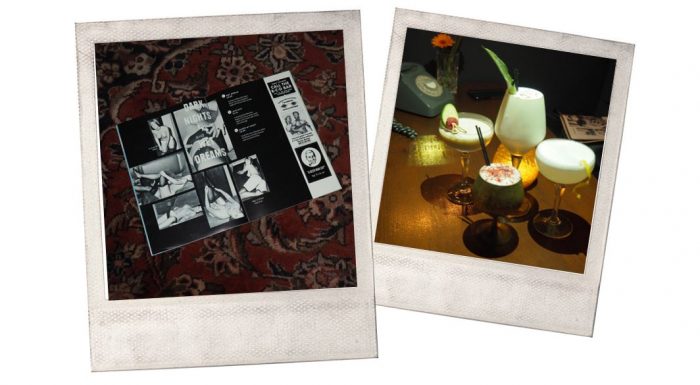 The menu offers all your classic cocktails and a few little game-changers, too. From Love Bite to Ladies Garden, the cocktails definitely didn't disappoint. And believe us, the names got a LOT saucier than that, but we gotta keep this post PG. Go visit if you wanna know the rest – and let us know your fave! After a cocktail tasting sesh, we all decided that the Pina Colada (not it's real name, but we're sure you can guess that one!) was the clear winner.
We NEED to talk about the bathroom. Think red light district with scantily clad 70's pin-up babes all over the stall doors, and lipstick on the mirror. Just when we thought it couldn't get any dreamier, we whipped out the camera for a selfie. Soft neon lighting plus all-black decor make for a seeeriously sexy mirror selfie.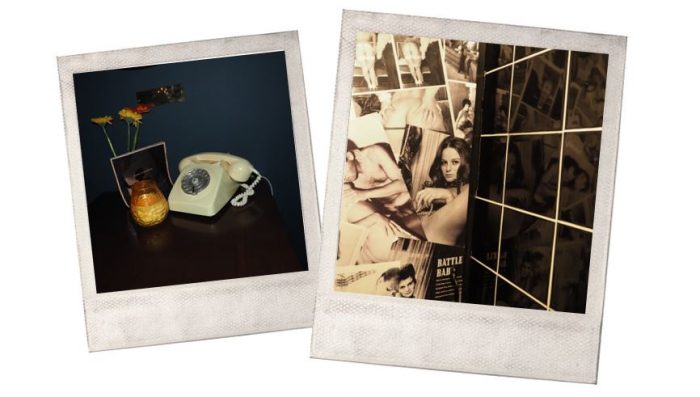 The best feature of BCD though, are the old fashioned vintage telephones on each table. When we first arrived, we were told if we wanted a drink we should dial '0' to reach the bar. Even better though, is the directory on the back of the menu with the phone number for each booth. Spotted a hottie on the other side of the room? Give him a cheeky ring. What goes on at Behind Closed Doors, well er… stays behind closed doors.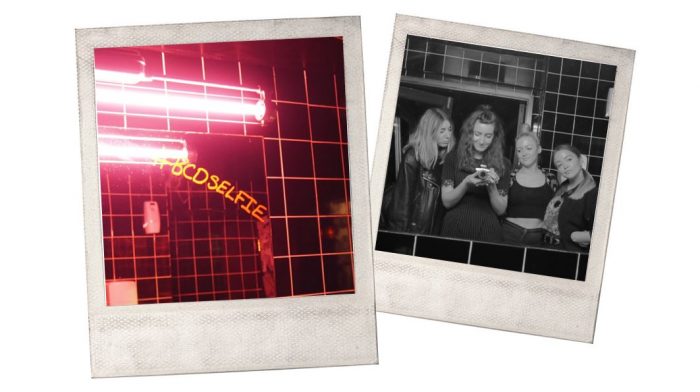 Behind Closed Doors is only a month old but already one of the coolest joints in Manchester's NQ. We're excited to see what's next for BCD, but we'll leave you with this: we have it from a pretty good source that their upcoming plans involve a dessert menu which can be served with your cocktails into the early hours of the morning.. count us well and truly IN.