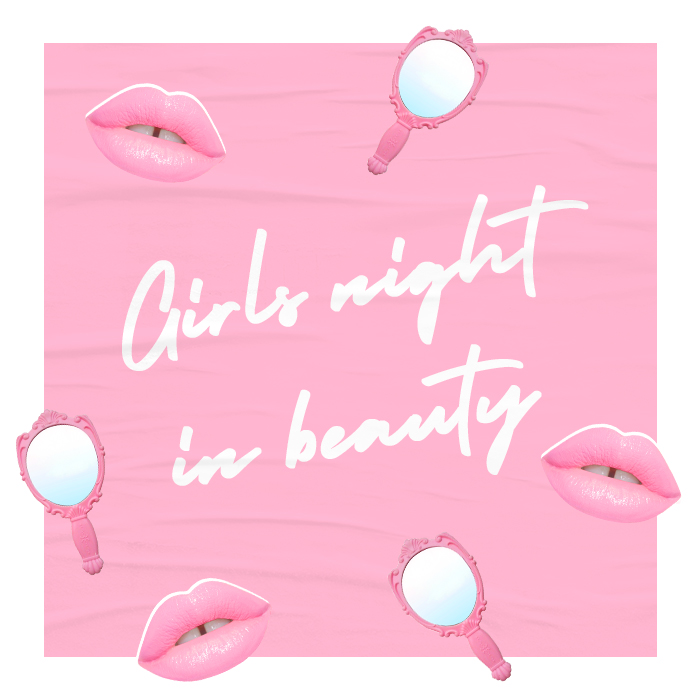 Is there really anything better than getting together with your best girlfriends after a long week of work, stupid boys and, well, breathing?
We thought not, we have it so hard.
Well, stress no more because we've got a step-to-step guide on how to ace your well deserved girly night in.
So grab your jammies, your besties and a bottle of fizz because YOU DESERVE IT!
The Ultimate Girls Night In Beauty Bits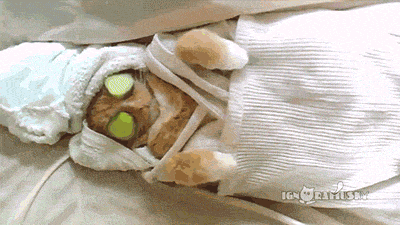 Get that hair out yo' face!
No pamper night can even begin if you've got pieces of hair dangling about your face, interfering with your zen. So take your fave make-up hairband and tame those locks!
Fresh face hi
Now that the mane is under control, it's time to remove today's grime. Whether you and your besties have been slaying a full face, something more subtle or au natural, your face will have all sorts of pesky little germs trying to ruin your flawless complexion. Rude.
Freshen that skin so you can get down to real self-care business!
Blocked pores? We don't know her
Now you and your fellow independent women have clean faces, it's time to detox. Grab your fave face mask and go to town on those impurities! After rinsing off with warm water, you won't believe how smooth your skin will be feeling and looking.
*blocked pores have left the chat*
Eye bags who?
The working week can definitely take its toll on your skin, whether it's from lack of sleep or working too damn hard! Even if you're exhausted, you and your fellow Queens do not deserve to let the rest of the world know that you're ready to be put under a Sleeping Beauty-esque curse to catch up on some shut eye.
Pop on some soothing under eye patches and re-hydrate those dark circles, even though our eye bags are designer of course.
They see me rollin'
Now you've given your skin some real TLC, it's time to focus on the crown you never take off. Your hair.
There's nothing worse than waking up the morning after a few glasses and having to deal with the unruly mess that lives on top of your head. Fear not, sleep in rollers are here to save the day! Grab your bestie to help out with some of the fiddly back pieces, and cover your whole head, no piece left behind! Then wake up in the morning with a fabulous curly do to distract from your potentially tender head…
Catching zzz's not feelings
Once all the fun's over, it's time for everyone's fave time of day.
Bed time, ahhh.
A sleepy pillow spray will help speed up that process, filling your bedding with a calming scent to send you straight into the land of nod.
Hopefully, this post gave you a few little tips to have a proper pamper night with your BFFs.
Now you're prepped and ready for the freakin' weekend!