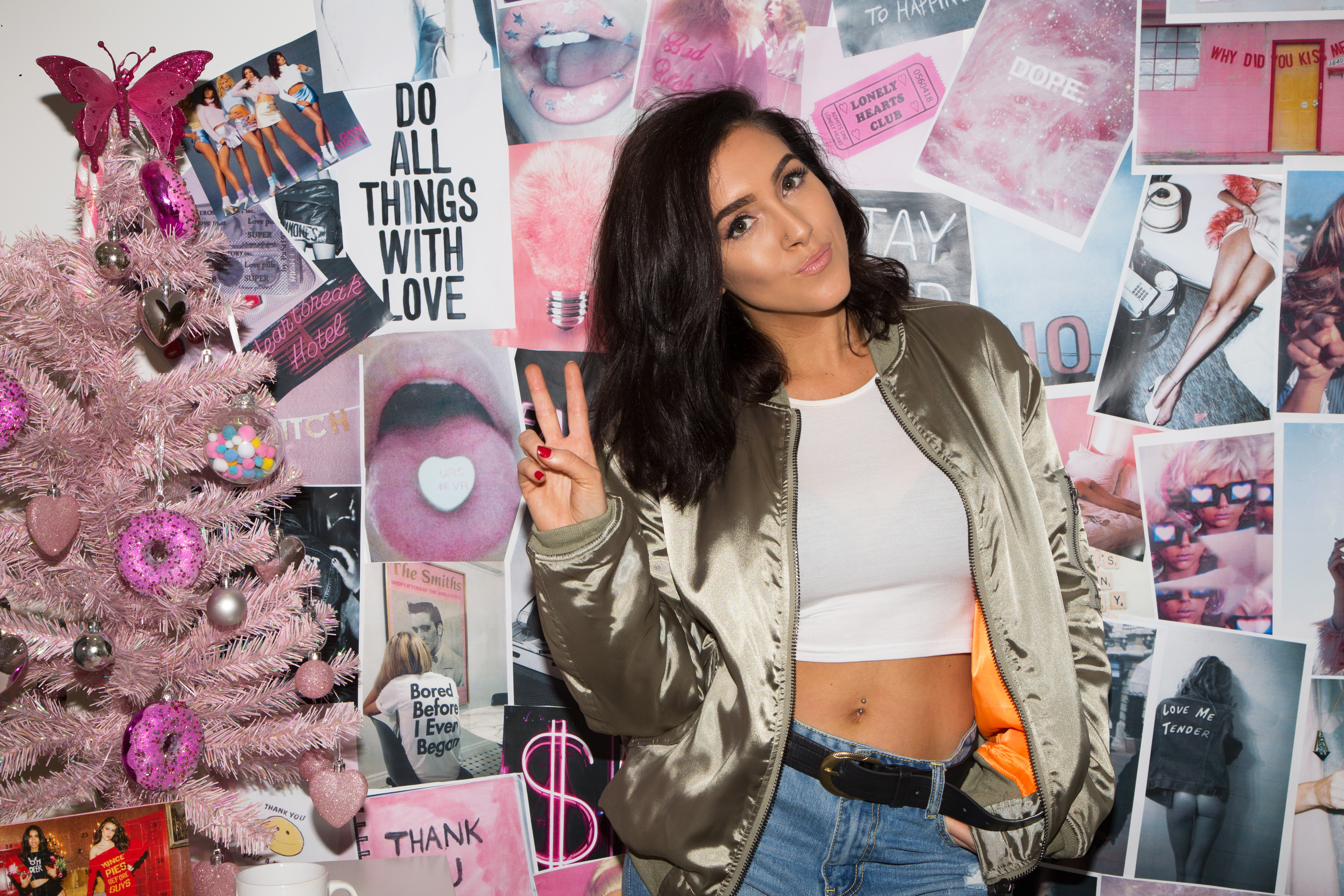 say HEY to our 12th and final BAE of Xmas, none other than our Social Media Assistant and little ray of sunshine Mel! We sat down with Mel and caught up on everything style and working at PLT HQ!
1.     What do you do at PLT? 
I am the Social (Media) Butterfly..The person behind the screen of Instagram, Tumblr, Pinterest & Snapchat.
2.     What's your favourite thing about working at PLT? 
That every day is different- there is never a dull moment & also been part of such a creative passionate team watching the company grow so quickly and been part of the movement is very exciting- PLT Vibes! 
3.     Describe a day in your life! 
6.30am wake up call- First things first stalk our social media whilst I come round! My current breakfast addiction is a homemade peanut butter & banana smoothie (Got to get in your 5 a day) Arrive at work check social media,whats trending & what our customers are vibin' create unique content & competitions to keep our channels fresh & exciting.Nip round to the studio to get fun BTS action shots-with lots of coffee thrown in for good measure! On a good day I might go to hot yoga(December has gone out of the window) Get home straight into comfys – chill , research,read and might have time to work on my travel blog reflecting on how much I love life (Yep that's a true story) .
4.     Who's your style icon?
Rihanna is my ultimate style crush..she has no rules! 
5.     What are three key items you have in your wardrobe?
Chunky boots,Oversized jackets & Comfys.
6.     Describe your style in three words
 Sports-luxe, Urban-chic & Comfy-Glam.(Yes I made the last word up) 
7.     What 3 things can't you live without? 
Dry Shampoo…Lifesaver from Monday to Thursday..C…And Perfume (I feel naked without it-Jo malone Vanilla & Anise by day Serge Lutens by night )…Music (It makes me very happy)