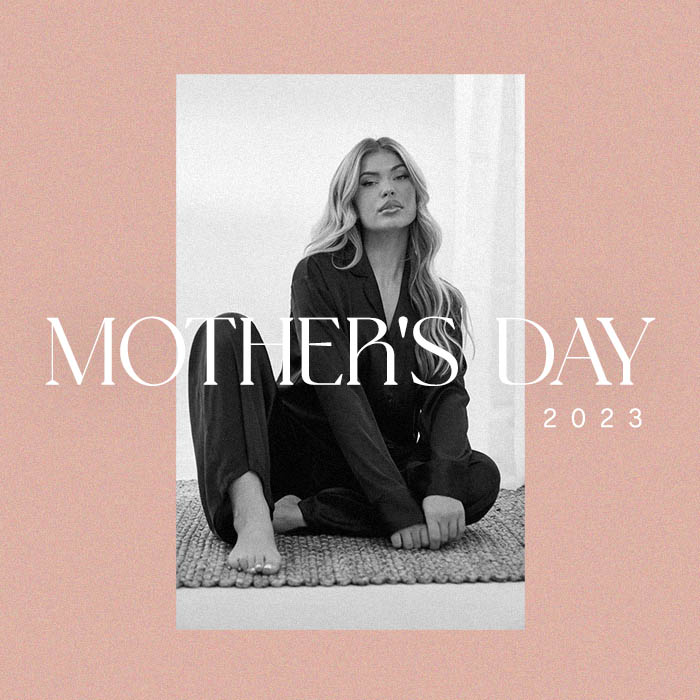 The countdown to Mother's Day 2023 is officially on.
Sunday 19th March marks the big day so let's get prepping for Mother's Day gifting, no last minute present buying here!
Home Fragrance
With home fragrance being one of the most searched when it comes to Mother's Day, we've made picking the perfect scent for your loved one easy as can be.
What is the most popular scent of candles?
Whist this is personal preference, light timeless scents seem to be most popular with the likes of vanilla and cotton scents selling out repeatedly.
What is the most popular Yankee Candle scent?
You might have guessed it but apparently Soft Cotton is top of the list.
It's giving freshly washed linen vibes and who wouldn't love that?
Yankee Candle Home Inspiration Large Jar Soft Cotton
What is the best candle you can buy?
Similar to above, this will depend on personal preference (as well as your budget).
That said, here are three candle options that not only smell next level but also have a long burn time and are less than £20:
PRETTYLITTLETHING Hotel Collection Noir Rose Candle
PRETTYLITTLETHING Hotel Collection Fresh Cotton Scented Candle
Yankee Candle Home Inspiration Large Jar Cosy Up
Want to bring the fun factor to any candle collection? We got you!
PRETTYLITTLETHING Tapered Purple Candles Set Of 4
If you're not loving the thought of a open flame around the house then diffusers are a great alternative!
What does a reed diffuser do?
Reed diffusers are very simple to use. The reeds are inserted into the scent in which they then soak this up and emit the smell around the home.
Flame free and effortless!
Top tip: Switch your reeds round (upside down into the oil) every few days to ensure the scent is continuous.
Yankee Candle Home Inspiration Reed Diffuser Soft Cotton
PRETTYLITTLETHING Hotel Collection Amber & Tonka Diffuser
Nightwear
We all know you can't go wrong with new pyjama's or nightwear.
Why not treat your mum to the full works this Mother's Day? We're talking new slippers, pyjama's and even a iconic PLT dressing gown.
What is the difference between a dressing gown and a bathrobe?
Although similar, bath robes tend to be made of a more absorbent fabric (to help soak off the water after washing) compared to dressing gowns which are made for keeping us cosy straight out of bed (or wearing for our entire lazy Sunday).
Black Satin Oversized Long Pj Set
PRETTYLITTLETHING Black Satin Logo Tape Cross Strap Slippers
PRETTYLITTLETHING Black Fluffy Dressing Gown
PRETTYLITTLETHING Plus Pink Fluffy Dressing Gown
PRETTYLITTLETHING Pink Contrast Piping Long Pj Set
PRETTYLITTLETHING Pink Satin Logo Tape Slider Slippers
Self Care
Continuing with the chilled out vibes, why not gift the ultimate pamper day?
Nothing says thank you like utter relaxation.
Whether it's a spa day or a hamper full of self-care to do at home – she'll love it!
Fancy the hamper idea? Simply fill with all her fave self-care products!
Here's five self-care must-haves that all mum's will love this Mother's Day:
Starskin Silkmud Clarifying Pink Clay Mask
Frank Body In Your Dreams Sleep Scrub And Soak 240G
L'Oreal Paris Fine Flowers Cleansing Gel-Cream Wash 150ml
Weleda Skin Food Original 75ml
Level up your Mother's Day gifting with satin accessories and you know it… a new perfume!
PRETTYLITTLETHING Grey Facial Roller with Sleep Mask & Satin Pillow Case Set
Pink Satin Pillow Case Eye Mask Bobble Sleep Set
From The Heart
Think your mum would prefer to receive something straight from the heart this Mother's Day?
Maybe she'd rather something handmade than you spending on a gift? Either way, we've got you.
What is a thoughtful gift?
This all depends on who you're gifting, their interests and something personal to them.
Here's three options of thoughtful Mother's Day gifts you can DIY yourself:
Memory Jar 
Why not fill a jar full of fun memories you've had with your mum? Simply cut up pieces of paper, write down your memories and carefully fold them into the jar.
Perfect for Mother's Day but also when in need of a mood boost on a gloomy day.
Write A Mother's Day Poem
Share all things you love about your mama with a heartfelt poem (or letter), something she can keep forever!
Bake A Cake
A home baked treat is the perfect way to treat your mum.
You could even go all out and create a at home afternoon tea for her, cute as can be.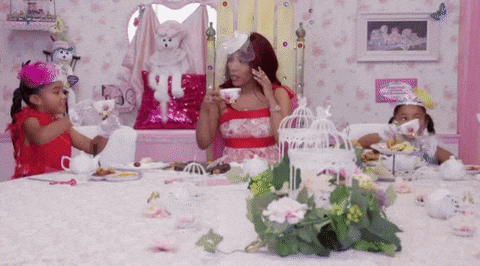 DIY Mother's Day gifting done right!
Mum To Be
Is your bestie currently pregnant? Maybe one of your family members are due soon and you want to make Mother's Day all about them.
Gift them the cutest baby homeware EVER with these new in pieces.
You can scroll the full PLT collection of baby homeware here.
Bambino Silicone Sippy Cup Natural
Bambino Bamboo & Silicone Bear Base Plate
Bambino Grey Plush Rabbit Small
Bambino Linen Pregnancy Journal – 9 Months
Mother's Day Outfits
Finally why not treat your mum to a new outfit this Mother's Day?
Maybe she's had her eye on a new jacket or jeans? Perhaps you want to gift her a new dress she can wear to to celebrate Mother's Day?
Shop your mum's style and know she'll be looking next level come Mother's Day 2023.
Here are our top three new in picks that we think will make for the perfect Mother's Day outfits:
Tall Black Oversized Knitted Jumper
Charcoal Woven Hooded Oversized Trench Coat
PRETTYLITTLETHING Light Wash Acid Mom Jeans
Mama to be? We got you!