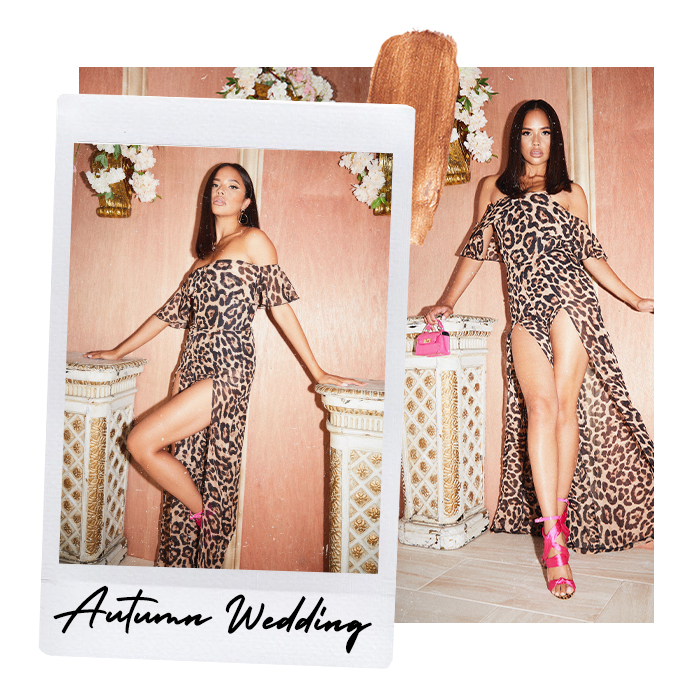 Despite coming to the end of the warmer weather (We're not crying, you are), the summer of love is not technically over.
Summer is one of the prime times of year for couples to tie the knot, including some of our fave babes like Jamie Genevieve who got hitched in Italy, and Victoria (InTheFrow) who put a ring on it in France.
With any wedding comes the tricky decision of what to wear and this decision can then be made even harder by attending one in AUTUMN.
Will it rain? Will it snow? Will we get sun stroke? We. Don't. Know.
HOWEVER! Fear not – we got you covered.
What To Wear To An Autumn Wedding
Below are our picks of some of the best outfits you can rock for an Autumn wedding!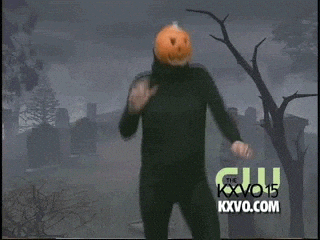 #1 The Velvet Animal Print Midi
Okay so this dress is perfect if you're going for a sexier vibe without upstaging the bride (kind of…)
Being a bodycon midi dress, this is a sophisticated number, yet the fun tiger print and added texture from the velvet transforms this from being just your average midi.
As it's such a bold, slightly darker print, your accessories can be as minimal as possible, keeping it cool and casual whilst you still look like hot stuff!

#2 The Black Satin Blazer
Need we say anymore?!
This business woman-chic is a STAPLE for any Autumn weddings.
The satin texture is so classy and a major trend right now.
Not only will you be comfy af, but pair with some trousers and a statement lip and you'll be showing up the groom's own suit!

#3 The Wide Leg Jumpsuit
This isn't any old jumpsuit, this is a wide leg, HALTERNECK jumpsuit.
Just because you're attending an Autumn wedding doesn't mean your 'fit has to be a deeper colour – bring a bit of light with this fawn number.
A jumpsuit is amazing, as there's no faffing trying to match tops and bottoms. AND you don't have to shave or fake tan your legs because they're covered – RESULT!
The growth of the winter coat proceeds…
#4 The Wrap Long-Sleeve Jumpsuit
If fawn isn't really your colour or you feel it's just a tad too close to being a shade of white, this next number will be spot on for you.
Not only do you not have to fake tan your legs, but you don't have to tan your arms either! A winner already.
The flattering wrap cut of this jumpsuit will accentuate your waist whilst the long belle sleeves add a little drama.
#5 Bandeau Pleated Midi Dress
This final dress is a show s-t-o-p-p-e-r honey! It literally has it all.
Nude colour? Flattering on all skin tones.
Bandeau? No nip slips.
Pleated? We're flattering.
Scuba material? Oh she's thicc.
Midi dress? She's classy, sassy and a lil bit bad a**y!
This is a classic option for attending any wedding. Pair with a deep red lip and you've nailed that Autumn vibe.
We hoped you enjoyed our fave pics for what to wear to an Autumn wedding.
However you can totally customise and wear any of these bangin' outfits to any upcoming events you may have!
Werk that Autumn wardrobe girl x