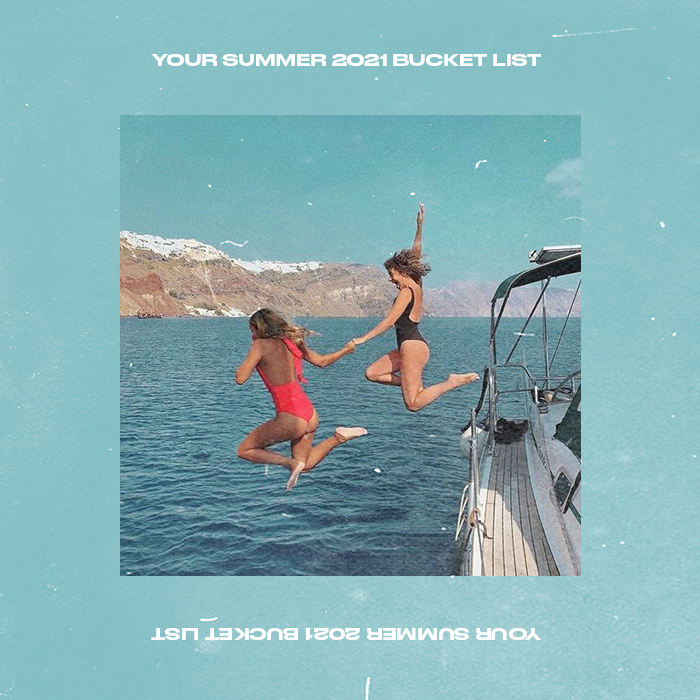 Summer 2021, we see you!
Your Summer 2021 Bucket List
Now we're fully in July and summer is within our reach, best believe we want to make it the best summer EVER.
Everything we've ever wanted to do is getting checked off – midnight swims, going to a concert, creating the ultimate summer playlist we're doing it all.
Looking for some inspo on what to do this summer? Peep below our bucket list of must-haves to make this the best summer yet.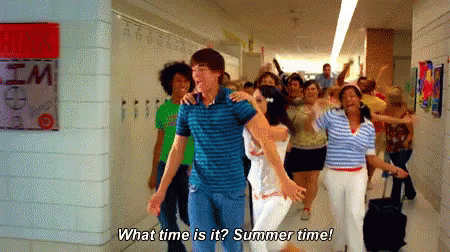 Summer Playlist
First things first, music.
Whether it's prepping for a road trip or getting hyped for a girls night out, your playlist is key to amping up those summer vibes.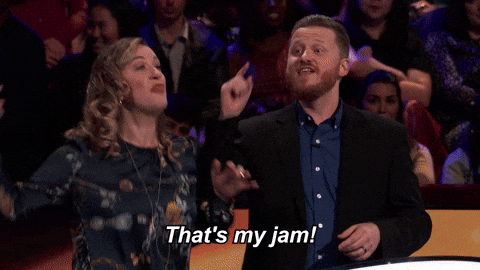 Vacay
May seem obvious but GET US ON HOLIDAY!
After what feels like a lifetime of being stuck in doors, sunbathing on a sandy beach with cocktails in hand is an essential for 2021.
City Break
If you're not really about that beach life, then a city break is defo on the cards.
Whether you're catching flights or keeping it more local, we want to travel as much as possible this summer!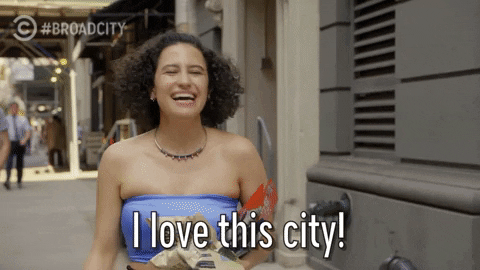 Road Trip
Spoilt for choice on where to visit? Road trip baby!
Grab the gals or bae, your fave snacks and hit the road this summer (your fire playlist will come in very handy here!).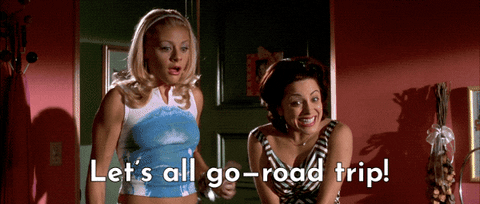 Watch A Sunset
It may seem cliche, but this summer we want to commit to waking up early enough to actually see a sunset.
No matter how tired we are, the 'gram will be levelling up with stunning sunset content – your followers can thank you later.
Thrift Shopping
We're gonna pop some tags…
This summer we want to go full on thrift shopping and create an entire 'fit of second hand bargains 'oh this? It's thrifted babe x'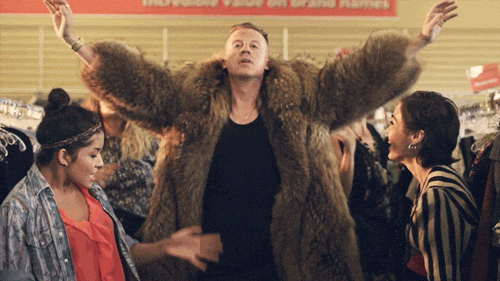 Outdoor Movie Night
With there being slightly less chance of torrential rain, an outdoor movie is defo on our bucket list summer '21.
Whether you go to an organised event or host in your garden, get the popcorn ready because we're taking full advantage of watching a movie outside.
Concerts
When we say we've been deprived of live entertainment for the past year, we aren't kidding!
Concerts, festivals, the theatre – we're booking tickets for anything and everything this summer.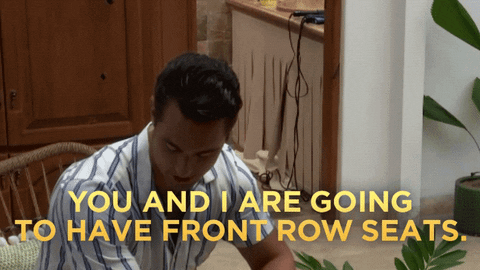 Spa Day
After the year we've just had, a spa day is 100% necessary.
We're talking facials, full body massage, sitting in a sauna until we can sweat no more with a glass of prosecco in hand. Whether you're treating yourself or going with the gals, a spa day is definitely on the cards.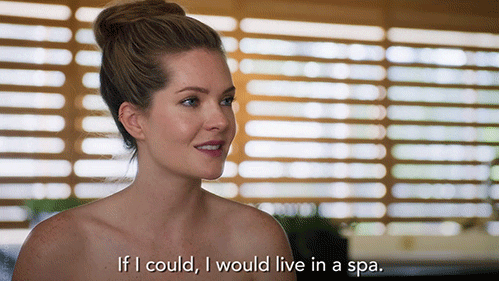 Midnight Swim
Last but no means least, to the pool!