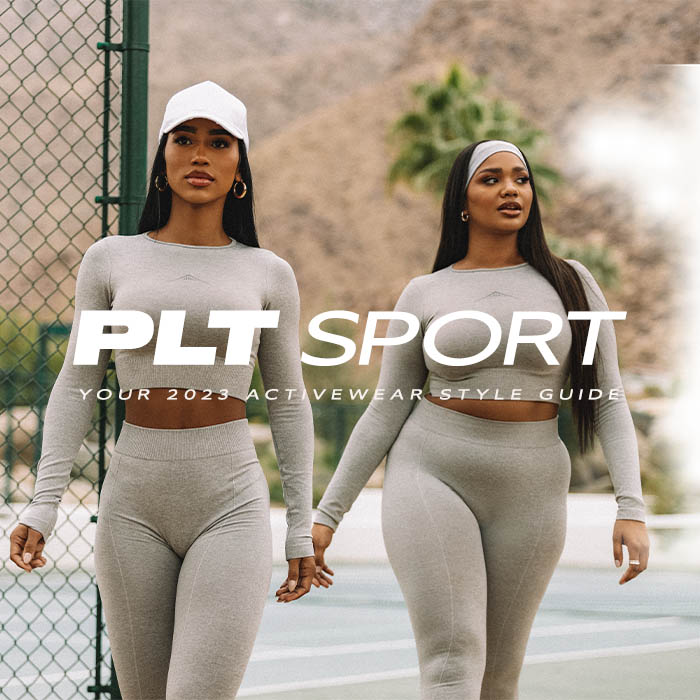 Prepping to work on your 2023 New Year resolutions? Joining the gym on your 2023 to-do list?
Maybe you're just in need of a fresh gym outfit?
Whether you're new to the workout world or are a certified gym goer, complete your workout wardrobe with the PrettyLittleThing guide to all things activewear!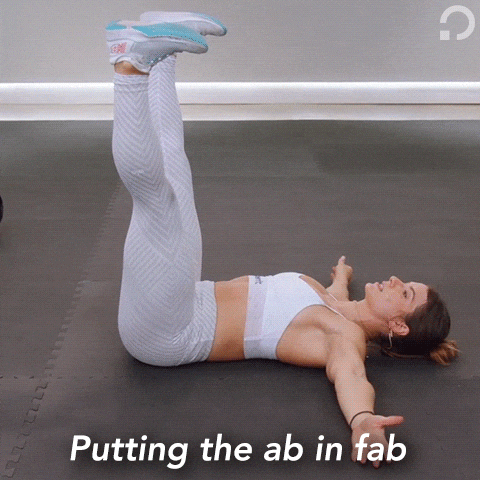 First up, let's discuss what is the different between activewear and sportswear?
Think of activewear as a outfit you're going to actually workout in, you know the vibe – gym class, evening yoga, jog after work etc.
Compared to sportswear or loungewear which can be seen as more of a fashion/trend led look, especially with the hype around slogan sweats and clean girl aesthetic ATM!
Maybe think of sportswear for casual off-duty vibes and activewear for when you're taking part in exercise.
What is considered activewear?
With all new PLT Sport just dropping onsite, we have you covered when it comes to your activewear wardrobe.
With these easy to wear looks, the activewear outfit vision will be clear!
Prep to level up your gym wear with PLT activewear, here are 5 of our top activewear picks from onsite right now.
PRETTYLITTLETHING Grey Marl Sport Seamless Long Sleeve Crop Top
& PRETTYLITTLETHING Grey Marl Sport Seamless Leggings
Navy Mesh Paneling Cut Out Back Long Sleeve Top &
PRETTYLITTLETHING Navy Sport Mesh Paneling Cycle Short
Black Sculpt Luxe Racer Neck Sports Crop Top
& Black Sculpt Luxe Ruched Bum Gym Leggings
Dark Blue Acid Wash Seamless Ribbed Zip Up Cropped Sports Jacket
Dark Blue Acid Wash Seamless Soft Rib Longline Cage Back Top
Dark Blue Acid Wash Soft Rib Seamless High Waist Gym Leggings
& Oatmeal Sculpt Luxe Detailed Leggings
What is the most popular activewear?
 Seamless gym leggings and gym tops saw a serious spike in search during 2022 along with racer back sports bras and colour coordinating gym co-ords.
Black Seamless Rib Waist Gym Leggings
Grey And Charcoal Two Pack Washed Rib Seamless High Waist Gym Leggings
Acid Wash Khaki Seamless Ribbed Zip Up Cropped Sports Jacket
Khaki Washed Rib Seamless Sports Bra
Acid Wash Khaki Seamless Soft Rib High Waist Gym Leggings
What material is best for activewear?
The majority of all activewear will have an elastane fabric blend to ensure movability.
This is usually teamed with polyester which works perfectly for gym wear.
Perks of polyester fabric include it being lightweight, durable and non-absorbent meaning the moisture from your skin will evaporate rather than being drawn into the material.
Gym wear goals!
Are PLT leggings squat proof?
If you're all about the booty goals then you probably spotted the PrettyLittleThing TikTok leggings…
You can read more about the viral PLT leggings here.
But to answer the question, yes! Squat it low with confidence and ease.
Shape Black Branded Gym Leggings
Black Sport Sculpt Luxe Booty Shorts
Can you wear activewear everyday?
Of course.
If off-duty is your vibe then why not style activewear on the daily? Comfortable whilst still serving looks – we're obsessed.
There are no outfit rules so mix and match your activewear and sportswear for a on-point OOTD.
Opt for a oversized blazer or half zip slogan sweatshirt teamed with gym leggings and trainers – effortless.
PRETTYLITTLETHING Blue Sport Embroidered Washed Rib Half Zip Crop Top
Stone Rib Drawstring Waist Leggings
Love the Balletcore trend?
Unitards have got to be on your everyday activewear hit list!
Read more about Balletcore here.
Black Sculpt Short Sleeve Unitard
Oatmeal Acid Wash Seamless Mini Gym Unitard
Shopping by shape? We've got you covered thanks to #EveryBODYinPLT.
From plus to petite, shape and tall – the PLT activewear figure options are endless.
What is the best plus size activewear?
PrettyLittleThing plus size workout clothes are catered to suit your shape.
With everything from on-trend hues to slogan waistbands, these must-have styles can be worked into your existing gym wardrobe or be a starting point when it comes to working out.
Plus Black Seamless Zip Up Top
5 ft 4 or under?
Petite Plum Contour Rib Strappy Backless Crop Top
Petite Plum Contour Rib High Waisted Leggings
5 ft 9 or over?
Tall Sea Green Contour Rib High Waisted Leggings
Tall Moss Sand Structured Contour Ribbed Leggings
Now your outfit is covered, why not complete the look with PLT the finishing touches?
We're talking PLT approved gym accessories!
PRETTYLITTLETHING Black Logo Gym Bag
Pink Foot Pedal Resistance Band
Ready to update your workout wardrobe?
Struggling with gym anxiety? These tips will help!